SPI has used reconditioned and low-cost GF 320 Flir gas detecting cameras
HANDHELD GAS DETECTION
AERIAL AIRBORNE UAV DRONE GAS LEAK DETECTION AND IMAGING
PTZ PAN TILT ZOOM GAS DETECTION AND IMAGING CAMERA SYSTEMS
Sell us your used camera: SPI BUYS AND TAKES TRADE IN FOR GAS DETECTION CAMERAS, GF300, gf340, gf320, gasfindir, gasfindir hsx, and all optical imaging Cass detecting cameras
Contact us for additional info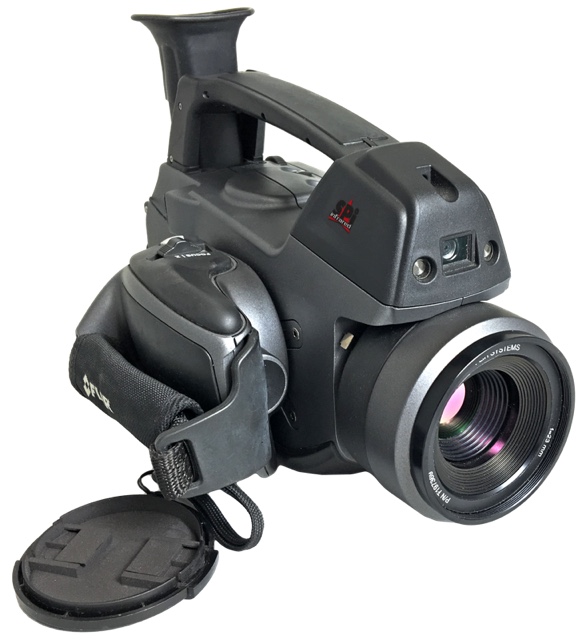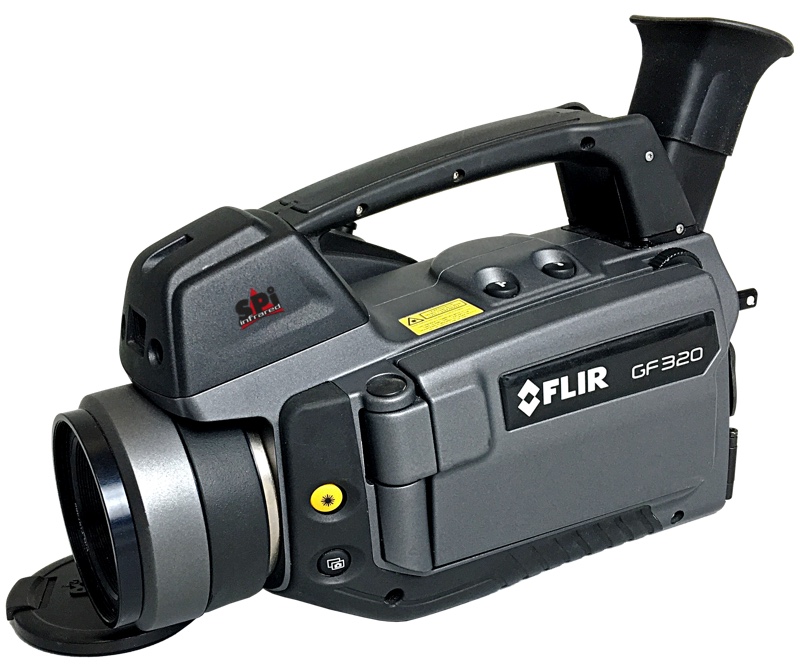 The FLIR infrared camera is a preventative maintenance solution to spot leaks in piping, flanges and connections in petrochemical operations. The infrared camera can rapidly scan large areas and pinpoint leaks in real time. It is ideal for monitoring plants that are difficult to reach with contact measurement tools. Natural gas leak detection  and visualization is an essential tool for many organizations and professionals.
SPI offers handheld pan and tilt ptz UAV gimbal airborne mounted gas optical detection systems, email Mike@x20.org for additional information
Literally thousands of components can be scanned per shift without the need to interrupt the process. It reduces repair downtime and provides verification of the process. Above all it is exceptionally safe, allowing potentially dangerous leaks to be monitored from several meters away. FLIR will significantly improve your work safety, environmental and regulatory compliance, not to mention helping to improve the bottom line by finding leaks that essentially decrease profits. The new now embeds GPS data into the image allowing workers to pinpoint the location of the leak or hot spot.
The ability to be able to spot, detect and actually see many types of gases is in itself an amazing technological advancement our cameras allow you to detect gases from short medium and long ranges.
Features and parameters;
LDAR
Visualize gas leaks in real time
Fully calibrated for temperature measurement applications
Embedded GPS data in reporting
Inspect without interruption of process
Considerably reduce inspection time
Trace leaks to source
Spot leaks close by or meters away
Verification of repair
Makes Reporting Easy
Images from the  hand held Series infrared cameras are recordable to any off-the-shelf video recorder for easy archiving and documentation.
Carbon monoxide (CO) emissions can be a significant threat to primary steel manufacturingoperations and other industries where CO emissions need to be closely watched. Even the slightest leak in a vent stack or pipe can have a devastating effect.
To help ensure safety, protect the environment, and protect your investment in your infrastructure, the Gas detection locating / alerting alarming camera enables fast detection of CO emissions.
• It's Innovative
The Gas locating and detecting CO camera takes advantage of an advanced cooled InSb detector and optical systems that are tuned to very narrow spectral infrared ranges.
• High Sensitivity Mode
With the Gas finder CO, users can scan wide areas to quickly see where CO emissions originate and collect. Invisible to the eye, CO is represented in camera images as smoke. And with the five-fold increase in image clarity of HSM, users are able to determine smaller leaks, so they can be repaired before conditions become dangerous and costly. The camera's controls are easily accessible and a built-in menu system gives users access to in-camera software tools for additional functions.