long range thermal cameras
Long Range thermal cameras
The M9 Is the Pinnacle of Super Ultra Heavy Duty, Image Stabilized Extreme long range cooled MWIR Thermal Imaging FLIR EOIR camera system. The system has incredible detection ranges up to 60 Kilometers. THE SYSTEM IS THE WORLDS MOST RUGGED, HAS THE BEST GYRO STABILIZATION AND OFFERS THE HIGHEST PERFORMANCE, BEST SENSITIVITY & LONGEST DETECTION RANGES.
The M9 PTZ Long Range thermal FLIR Imager comes with F4 thermal imaging Zoom lenses Ranging from 250mm to 1750mm, Along with HD Daytime CMOS BSI CCTV
Long range IR Corrected Zoom lenses from 25mm-2600mm, A host of add on Sensors are available to compliment the M9 Platform to meet mission requirements.
Ultra Long Range Multi Sensor PTZ thermal and cctv continuous zoom imaging systems with GPS and Compass are used for a wide
variety of land, mobile, fixed and marine applications. The M9 is totally custom built to your exact
Configuration with Long Range Laser Range Finders, and a host of exotic optional Lasers & Sensors. The M9 System Has the industries best
Turbulence/ clutter / fog / haze / smoke / Humidity Mitigation with advanced image correction/enhancement features that gives the user a smooth, crisp detailed EO + IR Image
We offer the 

lowest prices

 on Long range MWIR Cooled zoom thermal imaging security and surveillance PTZ FLIR cameras, the M9 can be custom configured to your exact application.
The gyro stabilized M9 is the absolute highest performing, longest range, most rugged imaging system available anywhere. The weapon grade Ptz pan tilt zoom turret assures you years of trouble free/ maintenance free operation with the safest, smoothest and most rugged steerable positioner gimbaled Turret.
VIDEO TESTING THE MID RANGE M9 PTZ SYSTEM, The Video Above is showing the 640 VGA resolution M9 system with 25-500mm Lens, Ultra Long Range options are available up to 1750 MM F4 Coated all weather hardened optics
---
Our submerge test is the only one in the industry, we fully submerge our completed units underwater, turn them on and operate them prior to final delivery.
The M9 Offers the following Features.
-Ultra Sensitive Longest Range Cooled SD and HD InSb 15Um Indium Antimonide Detectors
-High reliability / High performance battle/Field proven system with many deliveries & Currently issued to US Military and Government agancies
-Ultra slow or lighting fast Pan/tilt movement with extreme precision and zero backlash
-Anti FOG/Haze/Clutter and Obscurant cutting Technology incorporated in our Exotic Sensors
-All weather system work flawlessly in Snow, humidity, tropical, desert and extreme harsh environments with 100% Duty Cycle
–THE ABSOLUTE TOUGHEST, MOST RUGGED AND RELIABLE
PTZ EOIR IMAGING SYSTEM AVAILABLE ANYWHERE
-Optics are stabilized, double encased and hardened inside each enclosure ensuring countless years of trouble/maintenance free operation
-Precision Long Range MWIR Coated / Hardened Continuous zoom optics from 100mm to 1300mm at F/4
-Uninterrupted Extended Performance Military system with 50 Kilometer Detection Ranges in Day / Night 24/7/365
-Radar Ready for Slew To Cue Integration
-Long Range Eye Safe Laser Range Finder
-Ideal for Security/Anti-Terrorism, Insurgent/terrorist detection and deterrent
-ISO 9001
-MIL STD 810F
-Fully Submersible/Sealed/Nitrogen Purged
-GPS/Compass – Geo Location sensors
-Local Area Gain and Contrast
-Full on screen symbology with relevant positioning and functionality data
-Ultra fast HD CCTV BSI LLL CMOS Zoom Camera with 25mm to 2200mm continuous zoom lens
-Double / 4 Axis Gyro Stabilization built in to the 360 degree rugged PTZ Positioner and Inside the Thermal Camera and the CCTV Camera (4 Layer 4 Axis Stabilization)
-TASS Enhancement In Thermal FLIR camera and Zoom CCTV Camera
-Highest performing Absolute Encoder Resolution
-Direct Drive Servo Motors with no Hysteresis
COME VISIT OUR ISO9001 FACTORY WHICH HAS AN ONGOING PRODUCTION LINE OF EOIR MILITARY PTZ CAMERA SYSTEMS, YOU CAN SEE YOUR SYSTEM BEING MANUFACTURED.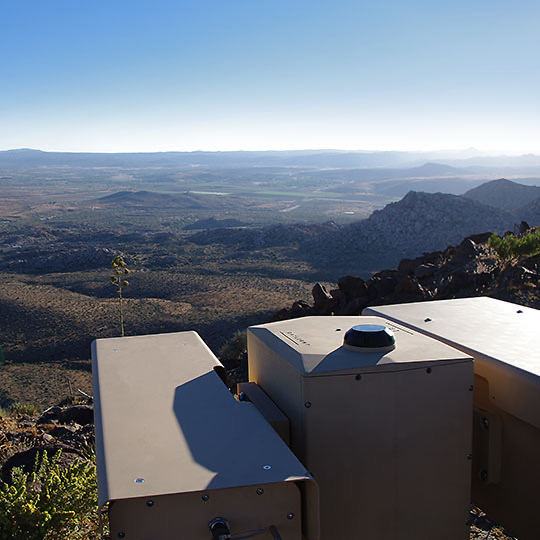 WE HAVE THE MOST SOPHISTICATED MFG FACILITY FOR ELECTRO OPTICAL MILITARY SYSTEMS, OUR RELIABILITY AND COMPLIANCE TESTING IS THE MOST STRINGENT IN THE INDUSTRY.
WE OFFER IN HOUSE OR IN FIELD TRAINING & FULL INDUSTRY BEST CUSTOMER SUPPORT.
The Multi Axis / Multi Tier Gyro Stabilized M9 is the absolute Lowest Priced, most rugged / Longest Range PTZ FLIR EOIR Imaging system 
available with Laser Range Finder, Laser Illuminator / Designator, SWIR, 3D, LIDAR, EMCCD, and VIS-NIR ULL/LLL True Color Night Vision Sensors 
OVERALL PARAMETERS:
-High performance / high definition / High sensitivity – real time thermal imager utilizing minimum 640×512 or 1280×1024 resolution 15Um MWIR (Medium Wave / Mid Wave Infrared IR) Focal Plane Array FPA Detector technology
-The Absolute Most Rugged, all weather Gyro Stabilized system Offering the longest Range, highest performance and ultimate reliability.
 -Infrared detector incorporating digital output with no image bloomi
ng, halo, streaking & no internal moving parts or choppers. 
-ultra heavy duty brushless motor gyro stabilized weapons grade pan tilt zoom positioning steerable turret
-high resolution 1280×1024 sensor available upon request and can be 
integrated or upgraded into the existing platform
-Low power consumption and proven battlefield technology & reliabi
lity – Can operate flawlessly 24 hours a day in any weather c

ondition.

-Smooth Continuous Zoom Carbon hardened/coated MWIR F4 Lenses from 100mm to 1300mm (Internal Gyro Stabilized) 
-Fully digital platform wi
th instant Thermal zoom 
– Ultra Long ranger Extreme detection ranges of OVER 50 KILOMETERS
-Full 360 degree smooth axis pan Steerable rotation, robust tilt movement gimbal turret payload with HSS Home/Stow/Safety positioning 
-Long Range Eye Safe LRF Rangefinder for assessing target or thr
eat distance with on screen symbology
-Vector compass heading with real time on screen readout
-Global Positioning System GPS with real time on screen symbology
-Integrated / Rugged 100% duty cycle milit
ary Pan Tilt positioning platform with
variable speeds and user selectable scann
ing presets + V/H positioning indicators and camera location indicator
-Advanced Auto Imaging modes with Auto Image Enhancement
-Auto target thermal detection threshold
 to assist in threat assessment and location
-Automatic Internal temperature controls for 
use in extreme cold or hot / humid climates
-Gyro Stabilized inside the PTZ Housing as well as the Cameras (Rock Steady Imaging at extreme long ranges or harsh environments)
-Fully militarized weatherproof / waterproof Rust and corrosi
on resistant System, Built to withstand harsh environments. Fully 

Nitrogen Purged 
and includes internal desiccant. US Military Approved/Rated / Compatible with US Military or Standard Commercial Commands
-Fully sealed w/military qualified cables
 and connectors and cable coatings
-Crosshair Indicator
-Plug-N-Play setup and installation. System
s are checked & calibrated prior to shipping & include a 1 year warranty. MADE IN US

A.
-Reliable System which can withstand 8G Vibration & 50g, 11 ms, 
1/2 sine Shock & will function while moving up to 130 MPH
-Robust hand controller that can 
be operated with or without NBC gloves & has simple toggle switches for instant sensor command

s
-System includes all cables, connectors, hand controller joystick, TFT flat panel LCD monitor
-Operator has full control via programmable el
ectronics of individual sensor functions for custom applications, specific missio

ns and harsh 
environment settings.
-System is PELCO / Universally compatible and can easily be configured into your existing network
-Sensor fusion/image blending of 2 sensors for increased situational awareness and detection capabilities. Image fusion mixes both thermal and CCTV/SWIR into one scene.
-GUI providing control is provided. A serial command and teleme
try protocol is also available, allowing custom integration.
-System is from typical 12-volt D.C. power and not draw more 
than 2.5 amps, While in continuous motion. The system will be deli

vered 
complete and ready to install w/all cables, monitor, hand controllers, software & standard accessories. Burn in test performed for 7 days prior to shipping
-Extreme Long Life Component survivability and reliability
 -Engineers Available at no cost to customer for integration / installation and training assistance.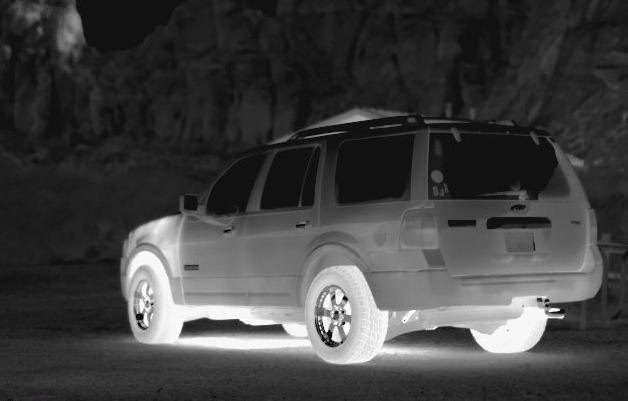 The Ultra Long Range stabilized 15Um COOLED MWIR M9 is a highly sensitive mid-wave IR camera designed for long-range surveillance and security applications.
Ultra Long Range Stabilized F4 100 to 1300mm Lenses allow for detection ranges of over 50 Km with an auto focus optical continuous zoom lens, The enhanced image processing features brings out subtle details missed by other imaging cameras, the M9 Detects target That other cameras cant track. The Ultra Long Range Lenses allow for great situational awareness and long standoff distances between operator and target. Both the CCTV and Thermal Sensors are Electronically and Mechanically Stabilized and offer Integrated TASS and full internal weather controls/climate stabilization. Our robust Radar integration allows for slew to cue/slew to alert with the aid of radars, VMS, tracking alerting and detection software suites are available for the m9 system.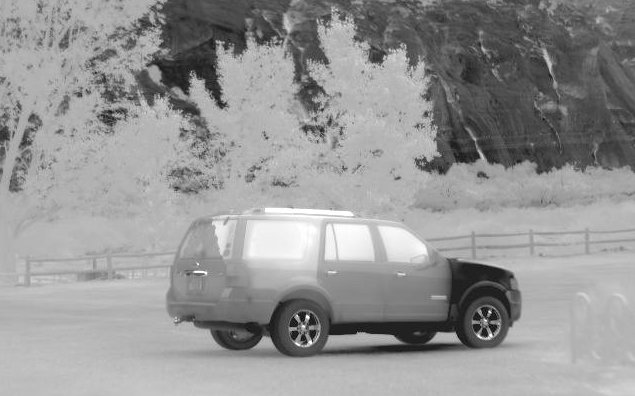 The Ultra Long Range Visible Sensor is a high sensitivity daylight camera with exceptional color and superior low-light capability that can be used for target detection and identification in challenging conditions. It is configured with a 2200mm optically stabilized continuous zoom lens and a multi-mode high sensitivity CMOS HD Backside Illuminated camera. The system includes an integrated TASS image processor to provide enhanced imaging capability in hot Tropical conditions.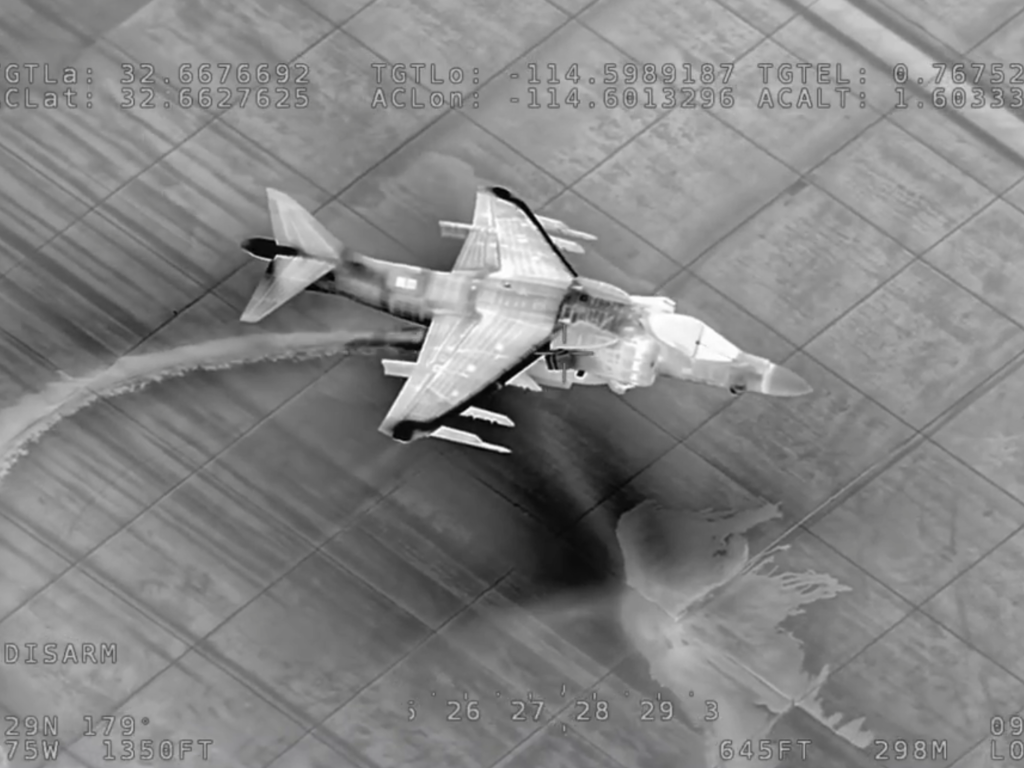 The System Rated to US Military ratings & is Ultra Ruggedized/ 100% Duty Cycle with battlefield proven performance, The Entire System is fully universal and offers stability, durability and ease of deployment. Installed in the Front of the EO and IR Cameras are ruggedized hardened Gm and Vis Windows to protect the Internal Optics.
The system combines SPI's proven bore-sight assembly design in an externally mounted configuration, that provides ease of adjustment, extraordinary stability and isolation from harsh environments. System power, serial interface and video output are all provided over a single hermetically sealed Military approved/Rated series connector.
The M9 Steerable PTZ Positioner uses the absolute highest performance parts, it is a high-performance pan & tilt system well suited for day/night surveillance, Border Patrol, Coastline Patrol, scope truck mobile / mast mounted and General Security monitoring & perimeter security. The 4 Axis, 4 Level Gyro Stabilization is the top of the line in the industry and keeps the imagery rock steady even at full telephoto zoom, Equipped with a cooled MWIR FLIR thermal Camera and a Low Light CMOS BSI visible camera, the system has optional sensors as well, including a laser rangefinder, laser pointer/designator, and laser zoom imaging illuminator, as well as SWIR / NIR and LOW LIGHT COLOR NIGHT VISION. The M9 Family of long range multi sensor ptz gimbal systems are the most potent border patrol, border protection security and surveillance systems available anywhere.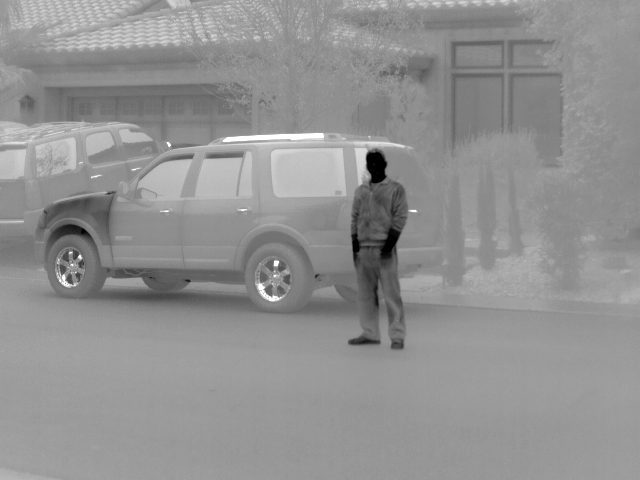 Combining design elements from our field proven absolute encoders and servo motor direct drive train, the M9 provides extremely high pointing accuracy and performance in a small, light weight package with significant payload capability. Designed to operate in mobile / mast or stationary installations, it offers extraordinary flexibility and ruggedness, and provides continuous operation with no scheduled maintenance, even under extreme conditions.
All elements of the system are controlled over our Easy to read and understand & Operate graphical user interface. The interface includes universal external control functionality, allowing the system to be controlled with any of the currently fielded commercially available protocols & utilizing an internal user configurable command table. This external interface may be accessed through Ethernet or a local direct serial connection. ONVIF, IP, ETHERNET, 3G, WIRELESS and REMOTE operation is available
The M9 offers hot swappable, interchangeable sensors which are factory pre-aligned and mounted via precision guide pins, four captive bolts, and a TASS weatherproof connector, allowing sensor swap to occur in 4 Minutes or less with one person. Secondary or new sensors may be added and control code loaded remotely via LAN or Ethernet.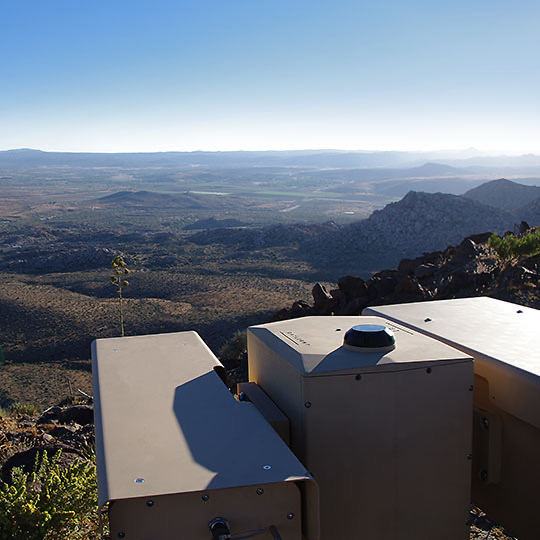 APPLICATIONS;
Military combat surveillance applications
FOB perimeter/critical facility infrastructure, high value security
Border / coastline / scope truck / homeland security / AWD / 4×4 / All Terrain /frontier patrol & security
Security and surveillance
Fully Integrated Sensor Suite
Tactical Combat armored vehicle
Law Enforcement
Drone/UAV/UAS/SUAS Detection
IED Detection
Critical facility security (power stations, prisons, government offices)
Mobile, mast or tripod mounted for sea & land monitoring
Vehicle safety applications (railways, mines, heavy equipment)
Cruise ship man overboard detection & rescue
Land & sea security, search & rescue operations
Border//Frontier/Shoreline/Coast/Runway/Airstrip/Tripod/Radar Applicable
Laser IR Diode illuminators available in a variety of ranges from short/medium, long and ultra extreme long range
Military/Law Enforcement/Search and Rescue/Coastal/Frontier/Border + DEA & SWAT applications
Windows or MAC software compatibility
Remote operation with Ethernet, ip, fiber, solar, wireless, microwave gps and compass radar compatible slew to cue, slew to alert and alarm detection
Software development kit (SDK) for customized functionality / command and control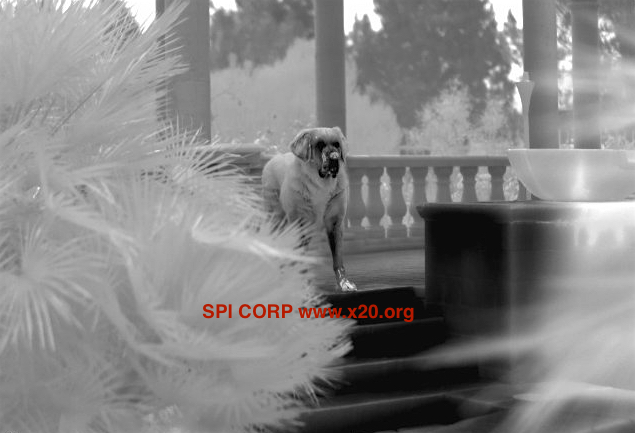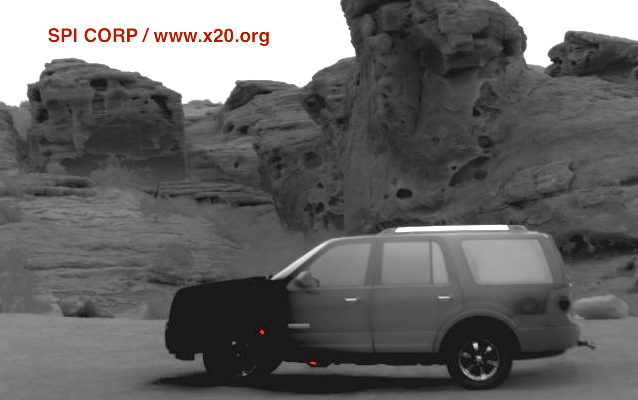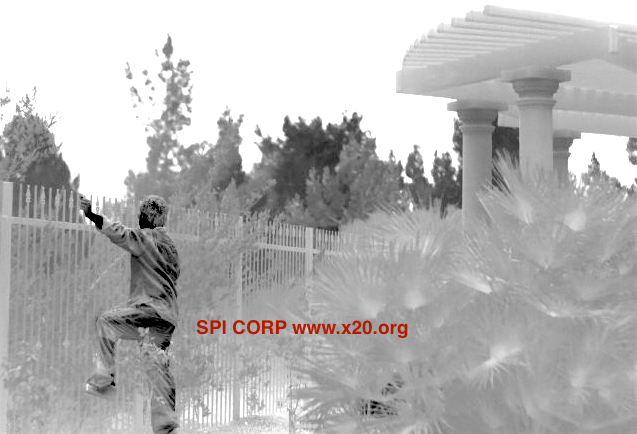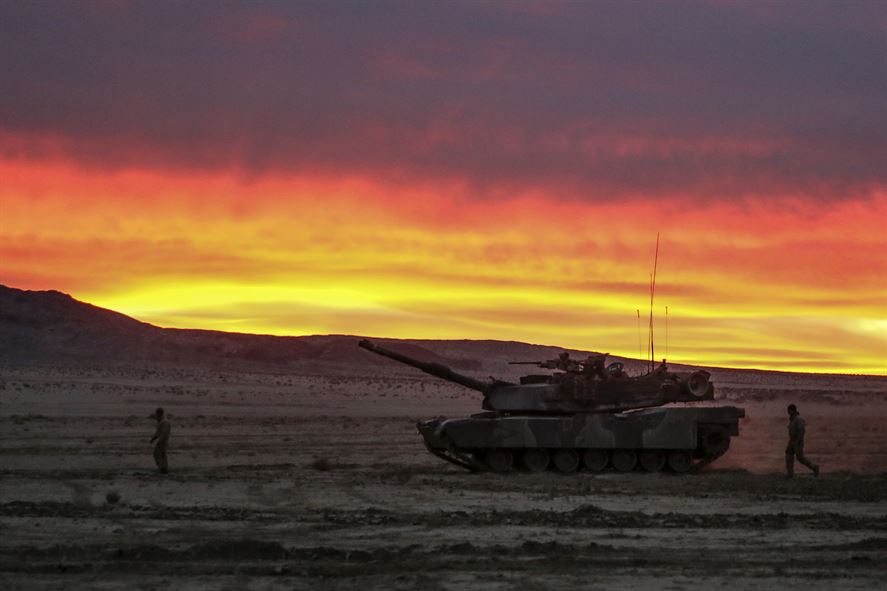 CONTACT MIKE at (702) 499-9551 or email mike@x20.org
Thermal infrared night vision imaging uses cameras that "see" heat instead of light. Sometimes referred to as "FLIR" or Forward Looking InfraRed cameras, they produce an image that portrays objects using their temperature instead of their visible properties. SPI utilizes the absolute highest quality SD and HD Ultra extreme long range system manufactured for military, security and monitoring applications.
The SPI Family of rock steady Gyro Stabilized Military grade MultiSensor systems PTZ (Pan Tilt Zoom) integrate the long range, mid-wave (MWIR)/Long Wave (LWIR) High Definition thermal imaging M series cameras with a variety of powerful daylight sensors, and optionally a Laser Range Finder, GPS, SWIR, Color Night Vision, IR and Sniper detection optics, Digital Magnetic Compass, and Automatic Video Trackers. An array of advanced functions and options are available to meet the most demanding needs. All sensors on the SPI Long Range PTZ Thermal imaging flir night vision multi sensor cameras units are mounted on a fast and accurate all weather 100% Duty cycle weapons grade Pan & Tilt unit that can withstand any harsh environment or vehicular vibration.
SPI Has The capabilities of rapidly customizing a long range ptz Pan Tilt Zoom thermal imaging multi sensor platform to suit your exact requirements at the most competitive prices, We offer the absolute most ruggedized systems that are installed in key locations within the United States and throughout the world. Our customers rely on our products to work 24/7/365 uninterrupted without any maintenance issues. Call or email us for additional informations and custom integration.
• Spectral band: 8-12μm (LWIR) or 3-5μm (MWIR)
• Cooled and uncooled technology
• Full MIL Spec
• Compatible with Most all video and controlling units, solar, microwave, onvif, ip, ethernet, satellite, fiber and a host of remote and local communication options to match you network.
• Long range night vision thermal flir image surveillance and target acquisition
• Day and Night + Adverse conditions
• Ability to see through barriers such as vegetation, camouflage netting, Etc
• Full support from beginning of application Statement of work to install and training 
• The most complete range of Thermal Imagers
• 4rd Generation Thermal FLIR Technology
• High Definition HD Thermal IR camera integrated 1280 x 1024 SXGA/CCIR/Digital Video Output
• Superior range performance and extended situational awareness
• Dynamic scene, Adverse weather mitigation
• Compact and easily integrated on all platforms
• The Best Weapons grade shockproof, anti jitter, stabilized pan tilt zoom PTZ gimbal available anywhere
• Asymmetric Threat Identification