MX5 marine/Ground/border/coastal rugged all weather Dual Channel PTZ Pan Tilt FLIR Security Monitoring EO/IR Thermal Imaging zoom Camera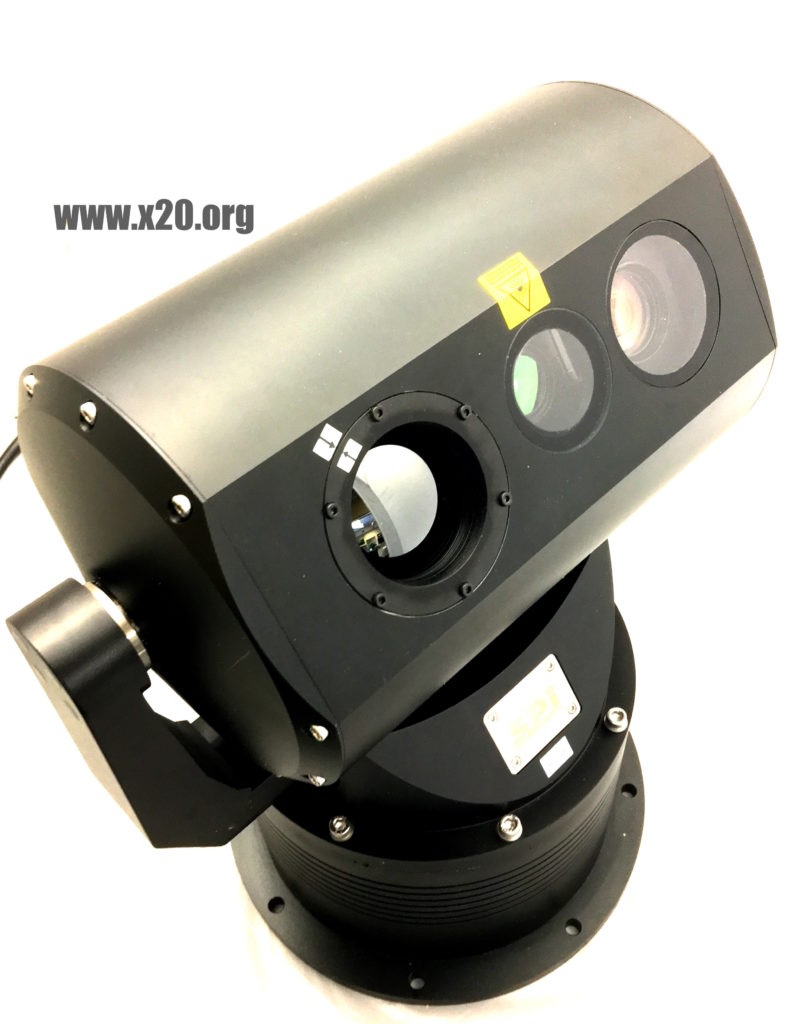 The MX5 ptz marine/Border/ ugv robotic thermal eoir camera has been designed to offer an extremely reliable, robust, and high-quality surveillance solution for security applications that demand the very best performance. Precision engineered to exacting standards, the marine ' UGV robotic camera offers the one of the most ruggedized dual optical/thermal image EOIR solution available on the market today. Operators can select either the visible video Zoom image or the thermal FLIR zoom video image.
The MX5 marine/ border / UGV PTZ Dual FLIR Thermal Sensor High-performance camera with both thermal/optical video output Image control and quality are integral aspects of any PTZ camera, and the MX5 marine / UGV thermal flir PTZ delivers. A high-quality day/night camera EO core with 455X total Zoom , and a high-performance, uncooled thermal imaging core sit side-by-side within the housing. The MX5 Marine / UGV Thermal FLIR PTZ has two video outputs – one for the optical camera…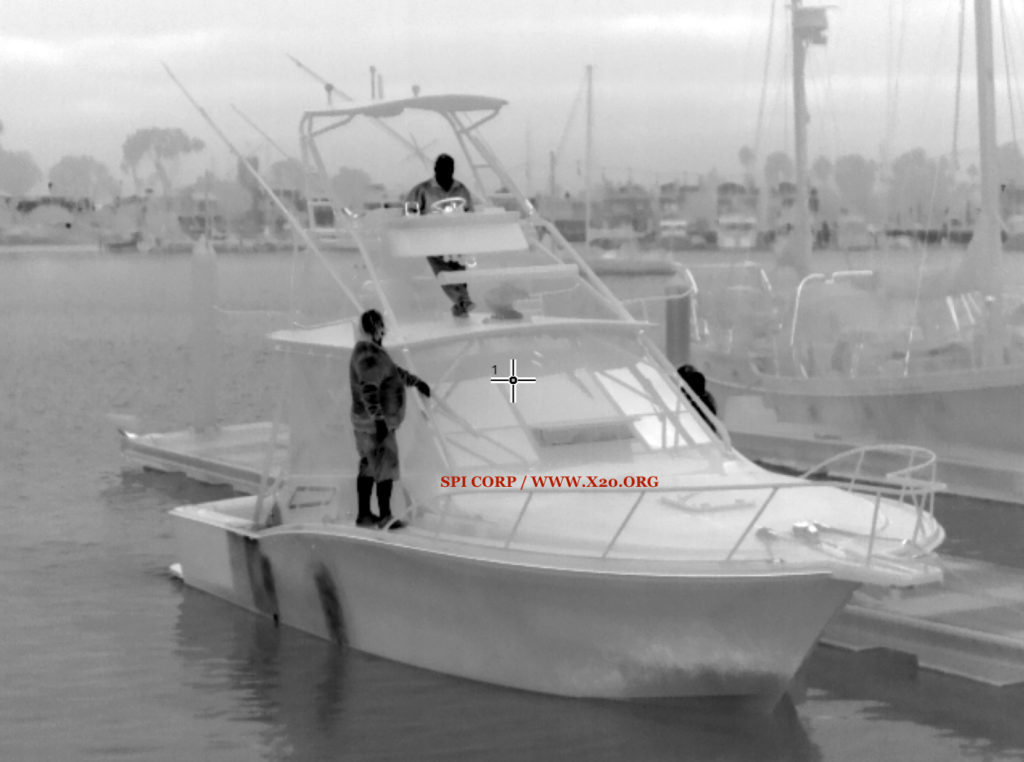 and one that is user-switchable between the optical camera and the thermal imager. The optical camera provides auto imaging vivid color pictures with outstanding clarity and image detail, and incorporates Wide Dynamic Range (WDR) that dramatically improves the dynamic range by 128 times and results in clear image reproduction in extreme high-contrast environments.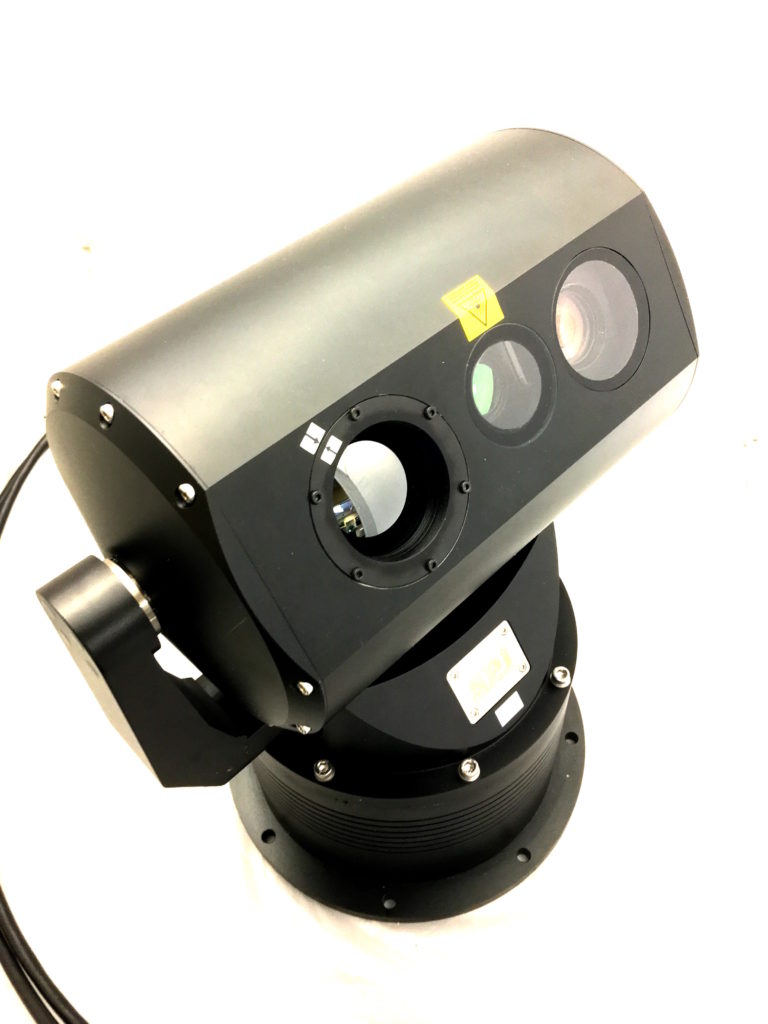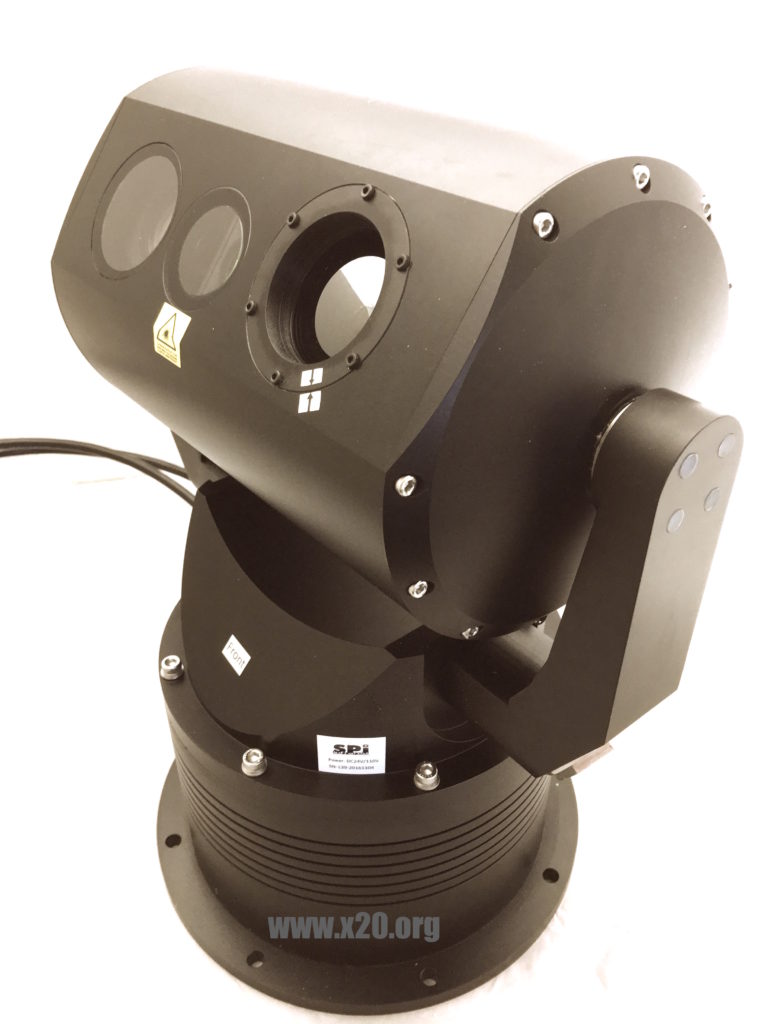 Custom configurations are available, please inquire.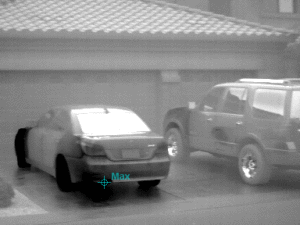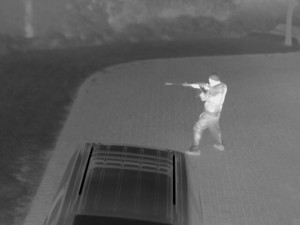 The MX5 Marine / Border / UGV Robotic Thermal PTZ FLIR is a fully universal Plug and Play system and allows for new installations or additions to an existing network. The unit extremely easy to install and operate.
The x27 advanced color night vision channel option can be added to increase the MX5's capabilities
Color ultra Low Light true Night Vision imaging Camera module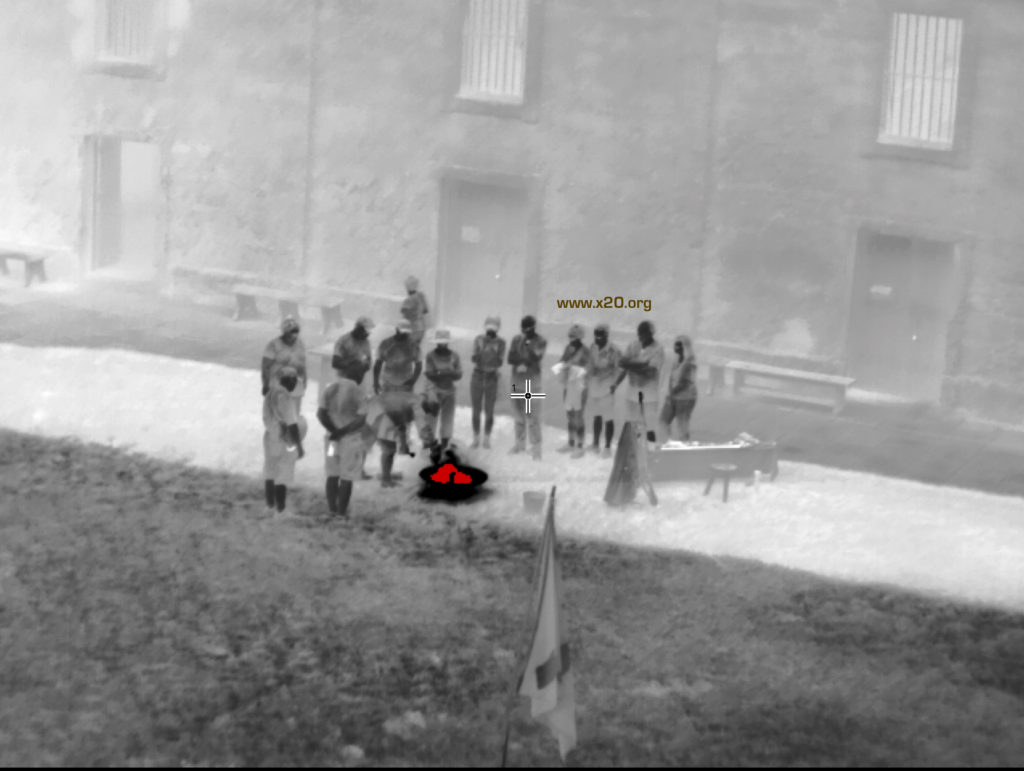 High Resolution Thermal Imaging
The MX5 UGV Marine all weather gyro stabilized Thermal PTZ multi-sensor FLIR unit contains an uncooled micro bolometer thermal camera engine with an FPA (Focal Plane Array).
Many so called "low Cost" systems on the market contain low grade blurry and noisy thermal sensors. The MX5 Thermal Marine / Border / UGV PTZ FLIR / Zoom CCTV has improved resolution of these systems yet in most cases costs the same amount. Everyone is looking to save money, but is resolution really the place to cut corners on a high performance imaging system? No way! For more demanding application the MX5 can be fitted with High Definition thermal sensors, Optional gige available.
The M5X has a plethora of options like DVRs, keyboard, Gig-E, monitors, joysticks, ethernet, ip, Vis/nir/Ir illumination, network connectivity.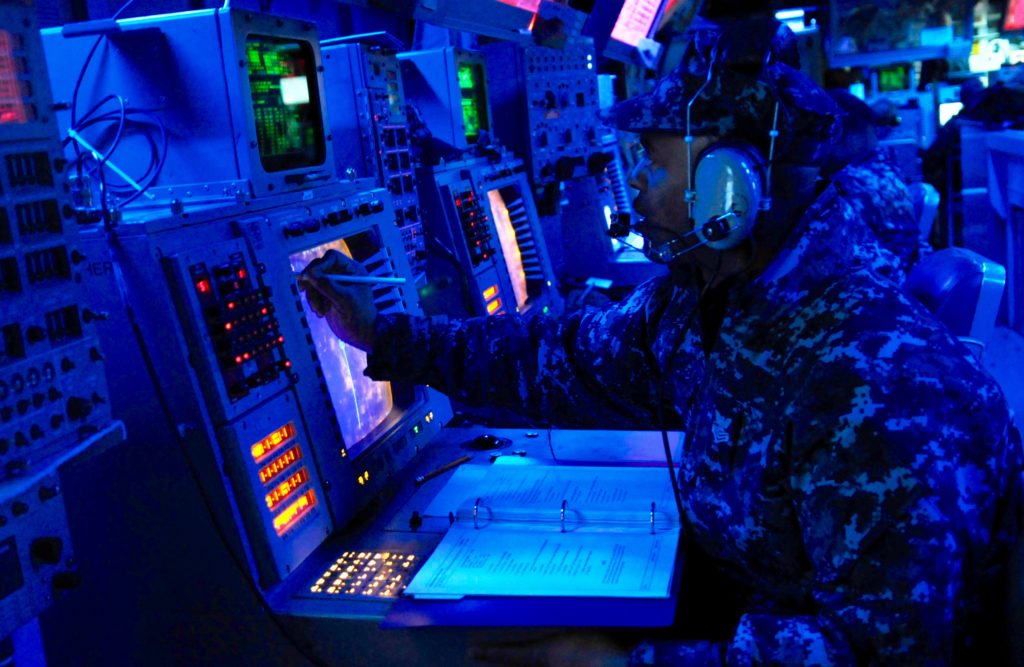 Configuration
Visual camera: Integrated CCTV Zoom camera
Thermal imager: Uncooled microbolometer focal plane arrays
Power supply: DC12V±10% Iin±2.5A
Interface: RS485, Dual analog video output (NTSC). DC12V power supply, optional gig-e, Vis/nir illumination
Technical Capabilities
Capability: Short / Medium Range, user selectable optics
Power consumption: ≤30W
weight: Variable dependent on payloads.
dimension: 17.25″x9.5″x9″
Working time: ≥80000 hours
Environment indicators
Working Temperature: -10°F ~ +140°F
Storage Temperature: ~40°F ~ +185°F
Anti-vibration: 150m/s 2 11ms
Salt-fog Spray: continuously spray fog for 48 hours under PH6.5-7.2
CCTV Camera
Scanning method: Scanning / CMOS global shutter real time 60hz sensor
Zoom: 42 X optical power zoom (autofocus), 14 X digital zoom
Imaging chip: 1″ cmos bsi CCTV
Valid pixel: 1024 (H) X768 (V)  / optional HD 2-10 megapixel sensors
Focus:automatic, one push, manual, unlimited
Focal length: f=1.3 / up to 2000 mm
Signal-to-noise: ≥50db
Video output: VBS:1.0Vp-p (simultaneous negative), Y/C output, pal/ntsc SD or HD
Lowest illumination: 0.0.1Lx
Electronic shutter: 1/1~1/10,000s
Simultaneous system: Simultaneous inside or outside
White balance: Auto, ATW, indoor, Outdoor, One-push, Manual
Back light compensation: ON / OFF
Pan Tilt Positioner
Tilt speed: 0~60°/s
Pan speed: 0~80°/s
Pre-setting points: 128 Maximum
Scan speed: 0.5~30v/s
Cruising function: 6 cruising paths
Track self-inspection: <40s
Thermal Imager
Sensor Technology: LWIR Uncooled infrared focal plane array microbolometer
Digital Zoom: Yes
Wave length: 7~14µm
Detection distance: 1000+ Meter (human detection range)
Ir laser illuminator, LRF laser range finders and optical continuous zoom thermal optics available
---
Contact mike@x20.org for additional information or call 702-499-9551
---
FOR MORE PAN TILT PTZ FLIR THERMAL IMAGING SYSTEMS, CLICK HERE