Scientific Grade IRXP Series thermal imaging HD cameras radiometric security/surveillance flir 
The IRXP series of XGA 1024×768 resolution HD LWIR thermal IR imaging therma camera is a low cost, highly customizable and sensitive scientific grade thermal infrared FLIR imaging camera with full analysis, radiometric temperature measurement. These XGA 1024×768 HD resolution LWIR units can be used for deep thermal analysis imaging from close up ultra small microscope optics to long range imaging.
The xga 1024 x 768 HD Z1000 camera is radiometric unique exotic dual thermal imaging flir camera which can be used for affordable low cost scientific xga thermal analysis imaging applications as well as security and surveillance thermal imaging applications. This xga HD 1024×768 Ir camera comes available with a wide variety of lenses for ultra close up microscope imaging all the way to long range security detection applications.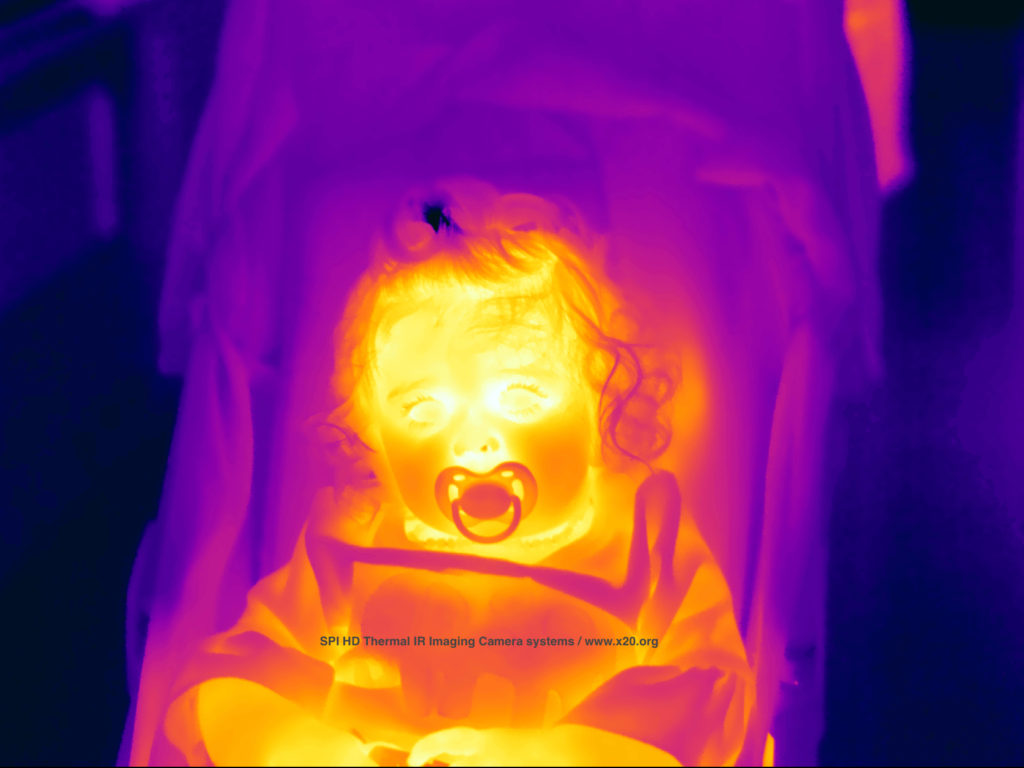 The Units come in 3 resolution variants
Z300 has 384×228 resolution
Z600 has VGA 640×512 resolution
Z1000 has XGA 1024×768 HD resolution
SHORT MEDIUM AND LONG RANGE THERMAL LENSES ARE AVAILABLE 
Applications
– Security and Surveillance
– Unmanned Aerial Vehicles(UAVs), drones, Uas, and robotics applications
– Machine Vision / thermography / pcb mapping
– Medical Imaging
– Fire Detection
– Quality Control
– R&D / Scientific / PCB analysis imaging
Features
* 384 x 288/ 640 x 480 VGA  / 1024 x 768 XGA HD ir Resolution
* Various FOV lenses Available
* Rapid Video Frame Rate 60Hz(NTSC)/50Hz(PAL)
* High resolution / high sensitivity imaging
* Flexibility in Customizing
* Low Price HD 720p xga 1024×768 thermal flir camera core engine used in a variety of custom Oem/odm imaging applications
Model Name
Z300
Resolution
384×288 / 640×480 / 1024×768
Pixel Pitch
17 or 12 µm
Detector Type
LWIR, Uncooled a-Si Microbolometer
thermal Sensitivity(NETD)
<50 mk
Spectral Range
8 – 14 µm
Radiometric Type
X
Measurement Range
X
Accuracy
X
Color Variation(Palette)
10 colors(Grey,Iron, Rain_v1,2,3/Half_Grey/Yellow/MidGrey/Fire/BlueRed)
Image Setting
AGC, Level&Span, NUC, Mirror, Flip, Invert, Image Filter on Screen Menu
Zoom
2x & 4x Digital Zoom
focus
Manual, Motorized, Athermalized
Alarm
X
Function
Hot/Cold tracker, Center indicator
System
TV Mode
NTSC/PAL Compatible
Temp. Output Interface
X
Protocol
SPI own proprietary
OSD
Pelco-D(RS485)
Video Output Interface
Standard BNC Connector(Composite), HDMI Supported
Frame Rate
60Hz
Start-up
<2 Seconds
Modularized Type
O
Modularized type doesn`t support OSD, and protocol is SPI own proprietary protocol by RS232
PC Software
X
Optional
Outdoor Housing with Germanium Window(Encapsulation : IP 66), Motorized, Athermalized and Optic Zoom lens, Module Type available
Dimensions(L.W.H)
132.08 x 77.6 x 67.6 mm
Input Voltage
110 to 220V AC(DC 12V)
Operating Temperature
-15°C ~ 50°C
Store Temperature
-40°C ~ 70°C
Power Consumption
12 VDC : 5W
Weight
Approx. 500g(without lens) *up to 1.47Kg including 100mm lens
Model Name
Z600
Resolution
640×480
Pixel Pitch
17µm
Detector Type
LWIR, Uncooled a-Si Microbolometer
thermal Sensitivity(NETD)
<50 mk
Spectral Range
8 – 14 µm
Radiometric Type
X
Measurement Range
X
Accuracy
X
Color Variation(Palette)
10 colors(Grey,Iron, Rain_v1,2,3/Half_Grey/Yellow/MidGrey/Fire/BlueRed)
Image Setting
AGC, Level&Span, NUC, Mirror, Flip, Invert, Image Filter on Screen Menu
Zoom
2x & 4x Digital Zoom
focus
Manual, Motorized, Athermalized
Alarm
X
Function
Hot/Cold tracker, Center indicator
System
TV Mode
NTSC/PAL Compatible
Temp. Output Interface
X
Protocol
SPI own proprietary
OSD
Pelco-D(RS485)
Video Output Interface
Standard BNC Connector(Composite), HDMI Supported
Frame Rate
50Hz
Start-up
<2 Seconds
Modularized Type
O
Modularized type doesn`t support OSD, and protocol is SPI own proprietary protocol by RS232
PC Software
X
Optional
Outdoor Housing with Germanium Window(Encapsulation : IP 66), Motorized, Athermalized and Optic Zoom lens, Module Type available
Dimensions(L.W.H)
132.08 x 77.6 x 67.6 mm
Input Voltage
110 to 220V AC(DC 12V)
Operating Temperature
-15°C ~ 50°C
Store Temperature
-40°C ~ 70°C
Power Consumption
12 VDC : 5W
Weight
Z600 Camera: Approx. 500g(without lens)
Model Name
Z1000
Resolution
1024×768 xga 720p HD fpa detector
Pixel Pitch
17µm
Detector Type
LWIR, Uncooled a-Si Microbolometer sensor
thermal Sensitivity(NETD)
<50 mk
Spectral Range
8 – 14 µm
Radiometric Type
X
Measurement Range
X
Accuracy
X
Color Variation(Palette)
10 colors(Grey,Iron, Rain_v1,2,3/Half_Grey/Yellow/MidGrey/Fire/BlueRed)
Image Setting
AGC, Level&Span, NUC, Mirror, Flip, Invert, Image Filter on Screen Menu
Zoom
2x & 4x Digital Zoom
focus
Manual, Motorized, Athermalized
Alarm
X
Function
Hot/Cold tracker, Center indicator
System
TV Mode
NTSC/PAL Compatible
Temp. Output Interface
X
Protocol
SPI own proprietary
OSD
Pelco-D(RS485)
Video Output Interface
Standard BNC Connector(Composite), HDMI Supported
Frame Rate
50Hz
Start-up
<2 Seconds
Modularized Type
O
Modularized type doesn`t support OSD, and protocol is SPI own proprietary protocol by RS232
PC Software
X
Optional
Outdoor Housing with Germanium Window(Encapsulation : IP 66), Motorized, Athermalized and Optic Zoom lens, Module Type available
Dimensions(L.W.H)
132.08 x 77.6 x 67.6 mm
Input Voltage
110 to 220V AC(DC 12V)
Operating Temperature
-15°C ~ 50°C
Store Temperature
-40°C ~ 70°C
Power Consumption
12 VDC : 5W
Weight
Approx. 500g(without lens) *up to 1.47Kg including 100mm lens
HD LWIR Lens options;
35.0mm f1.0
manual
35.0mm f1.0
motorized
50.0mm f1.0
manual
50.0mm f1.0
motorized
75.0mm f1.0
manual
75.0mm f1.0
motorized
100.0mm f1.0
manual
100.0mm f1.0
motorized
130mm f1.0
motorized
130mm f1.2
motorized
150mm f1.0
motorized
150mm f1.2
motorized
200mm f1.0
motorized
200mm f1.3
motorized
250mm f1.0
motorized
250mm f1.3
motorized
Lenses available from Ultra close focus Microscope thermal lenses, all the way up to 250 mm Narrow Long Range lenses
Contact mike@x20.org for additional information or call 702-499-9551