FSM2 Phoenix Rugged all weather Image blending thermal night vision IR FLIR and CMOS
CCTV Low Light HD camera MODULE
The HD FSM2 FUSION SYSTEM is a rugged vehicle / UAV / Marine / UGV / Remote mounted EO/IR visual
sensor designed for driver vision enhancement and a wide array of enhanced vision applications, perimeter intrusion
detection, and automatic target tracking. The sensor accommodates a variety of LWIR lenses from 7.5mm to 19mm for wide and narrow FoV.
The "DVE" capability allows safe off-road driving, as well as detection and tracking objects representing potential risks.
OEM and Tactical Mounting provisions as well as PTZ Pan Tilt Zoom steerable options are available for this mini 300 GRAM powerhouse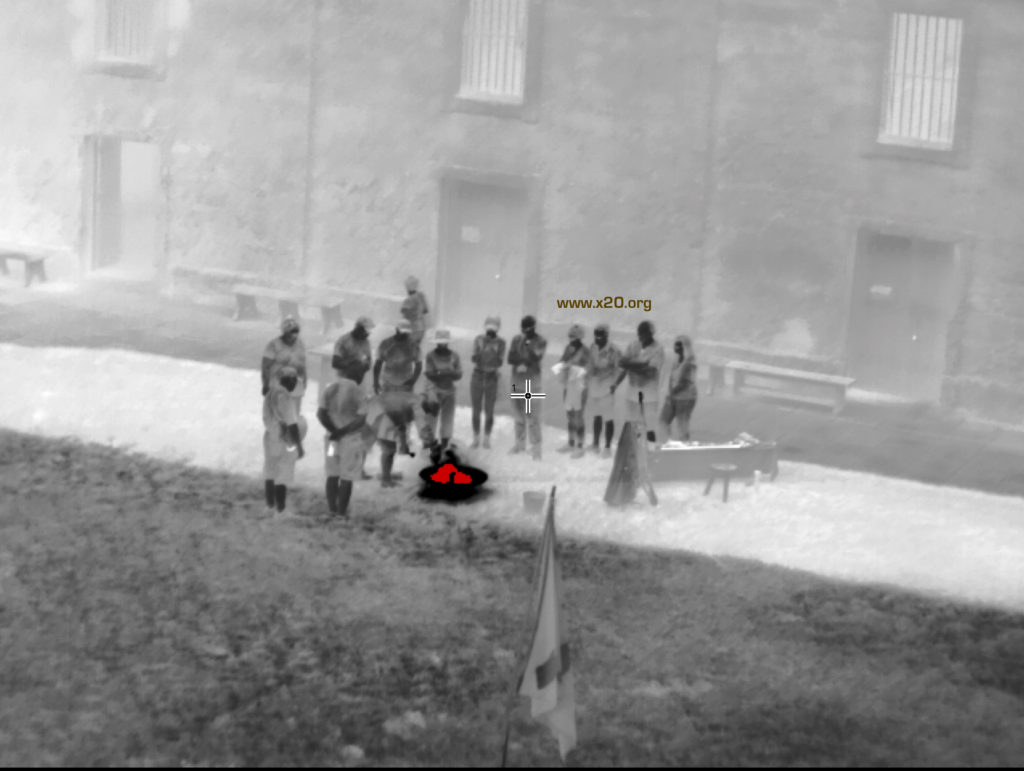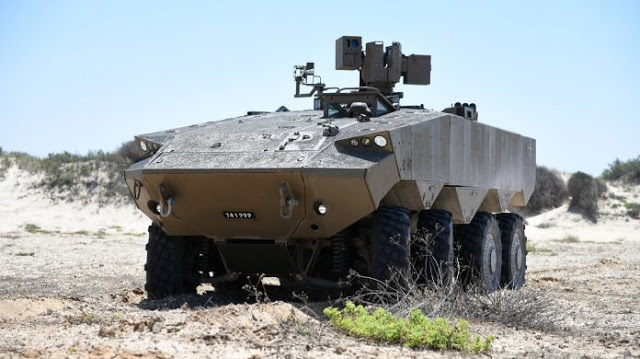 New Features:
Second generation Image Enhancement for clearer imagery and edge sharpening, Sea/Sky Detail Enhancement LWIR Correction
dynamically adjust scene contrast for relative scene temperature Anti Clutter/Anti Haze feature enhance extremes in a bi-modal
scene enhancement and humidity mitigation automatically adjusts the FSM2 for what matters most in a scene along with silent shutter operation for continuous image uniformity improvement.
Due to Nitrogen pressurization, The Micro FSM2 is resistant towards challenging environmental conditions, such as water damage,
failure of electrical, mechanical, and optical components. Reliability of Performance Sealing and pressurization ensure that electrical,
mechanical, and optical components remain free from contaminants. Controlled Environment For Optics and Lens A sealed and pressurized enclosure prevents condensation on the lens and interior of the housing faceplate. Corrosion Protection No interior corrosion of circuit boards, solder joints, wiring, or metal parts.
The unit is rock solid, offer exceptional imagery and is built to last in all environments.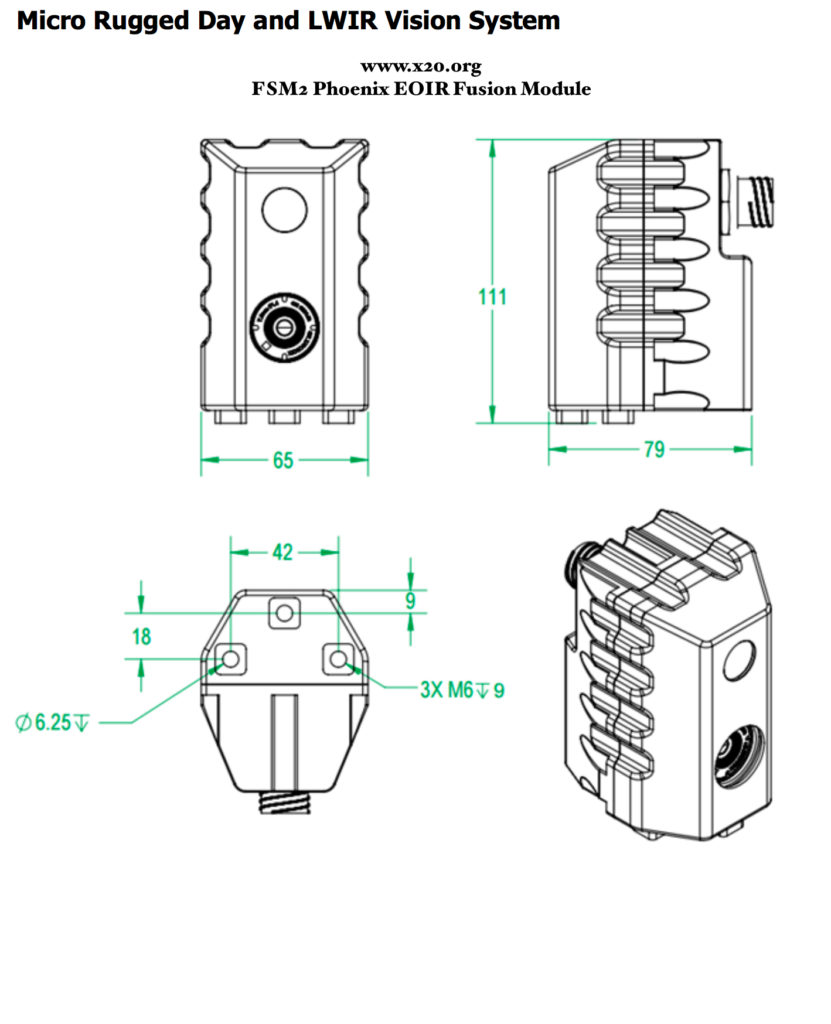 THE HD DAYTIME CMOS CAMERA AND LWIR THERMAL NIGHT VISION CAMERA ARE ALSO AVAILABLE IN RUGGED INDIVIDUALIZED MODULES
Contact mike@x20.org for additional info or call (702) 499-9551