Talon x Hand Held Flir Camera Thermal Imaging
The Talon X hand held flir camera is a small sized thermal imaging camera with one hand operation device for use by outdoor enthusiasts, hunters, boaters, law enforcement, military and private or corporate security personnel. You can watch live thermal video, record video and take pictures with your cellphone through its WiFi connection. Never before has a hand held flir camera been able to do so much at such a great price.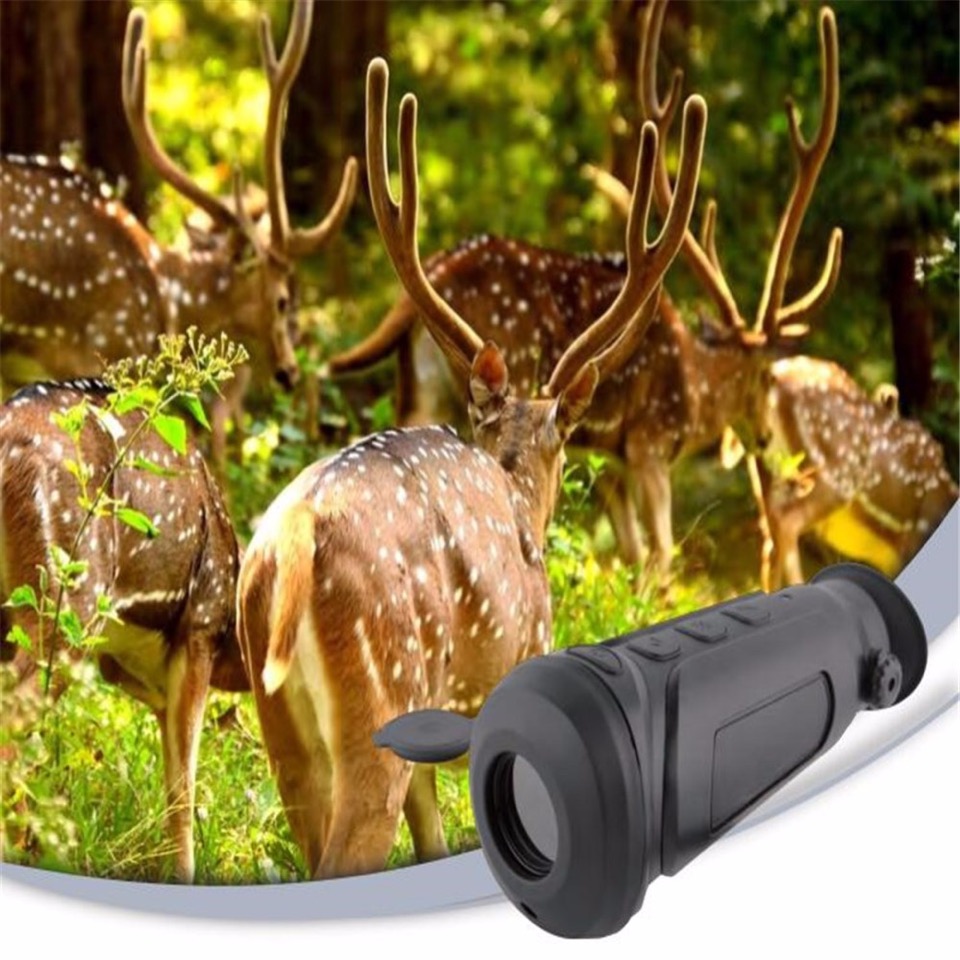 The Talon-X Hand Held Flir Camera has several Color Palettes available with hot spot target tracking.
A shortcut key operation allows for fast and easy operation.
The system is a rugged high-performing thermal imaging system at an affordable price that you will not believe.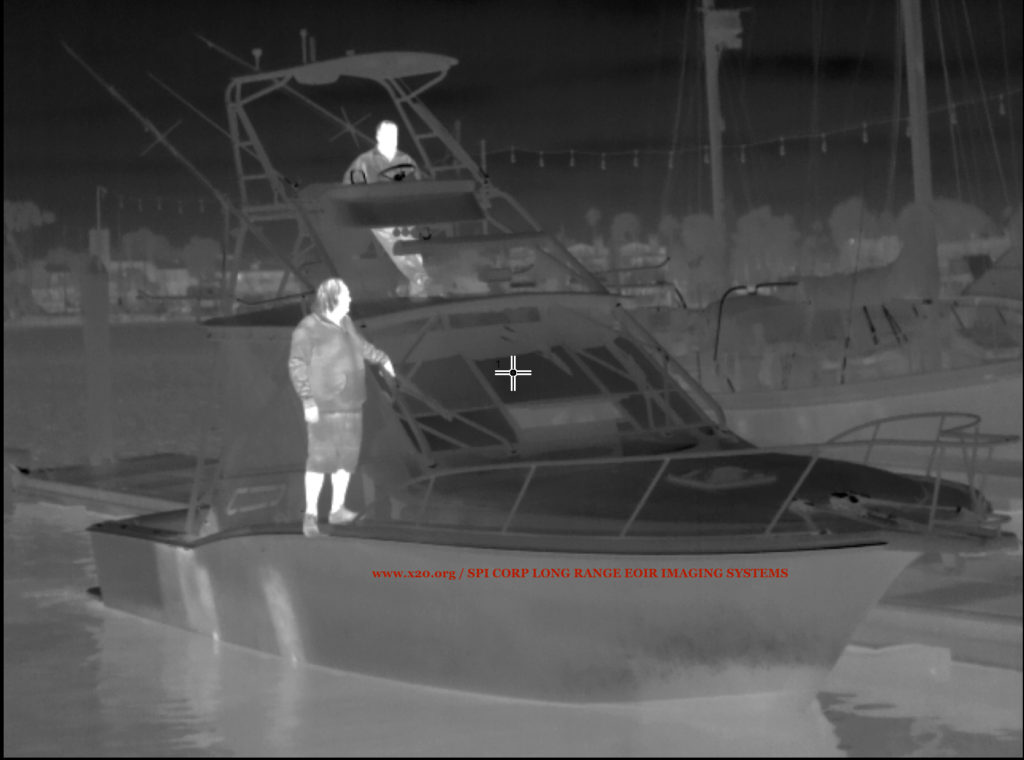 Hand held flir camera captures crew on a fishing boat in the Newport Harbor.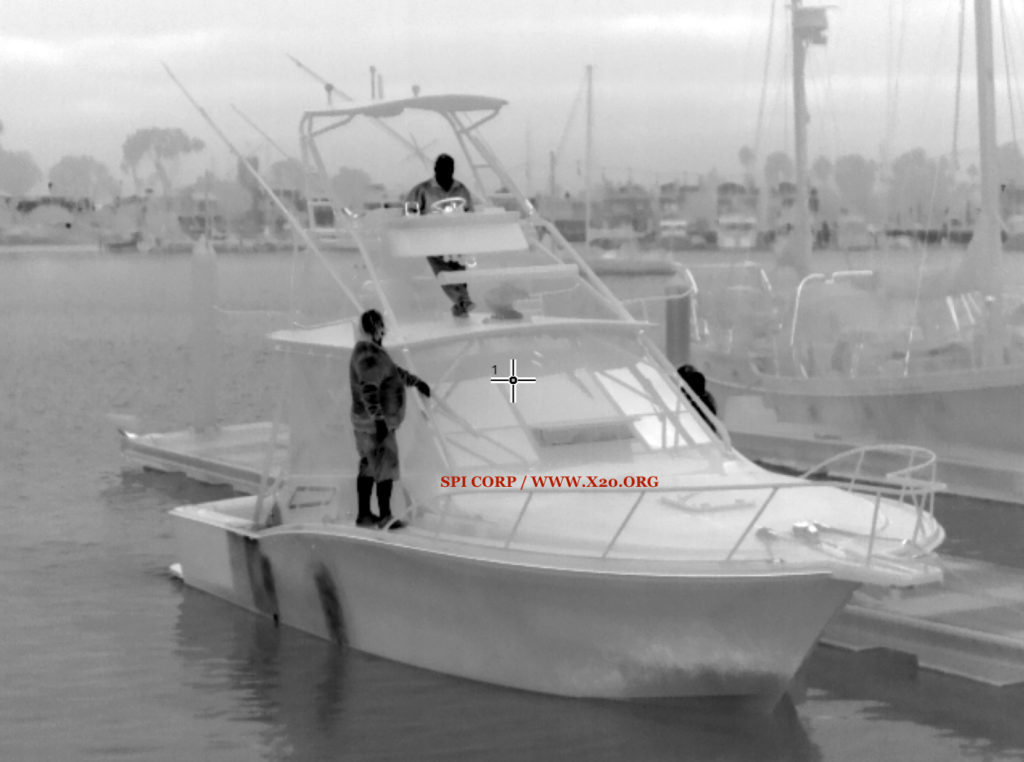 SPECIFICATIONS
Hand held flir camera class
Detector : Uncooled FPA Detector
Array Size : 384×288,
FOV : 20 x 15
Focal Length : 29mm
NETD : 100mk@30°C
Frame Rate : 50Hz
Focus : Fixed
Electronic Zoom : 2x, 3x, 4x
Spectral Range : 8 – 14 µm
Image Transmission : Live via WiFi. View the image, record video, take pictures with cellphone
Hot Spot Tracking : Crosshair tracks Hottest Spot
Laser Indicate : Yes
Display : Colour LCD 640×480
Image Polarity : Black Hot, White Hot, Red Hot
Eye Relief Adjustment : knob
Battery Type : Li-on, Rechargeable
Operation Time : 5 hours continuous
Charge Type : Charge with USB, also operates with USB Power Bank
External DC Input : 5VDC/2A (Micro USB)
Operating Temperature : -20°C to +50°C
Storage Temperature : -40°C to +60°C
IP Rating : IP67
Drop Resistance : 1m
Weight : <0.5Kg
Dimensions : <180 x 70 x 70 mm
Power : Yes
Video Output : PAL/NTSC
USB : Yes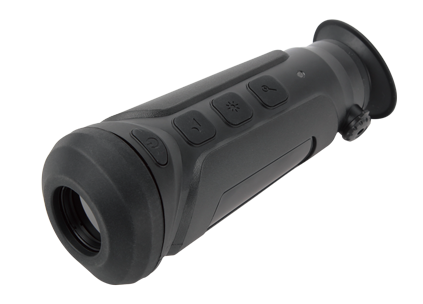 Contact us today to discuss the TALON-X hand held flir camera and your specific thermal imaging applications. Experts are standing by to give you the very best advice and help you come to the right decision at the right price for a thermal imaging solution.