Thermal Imaging FLIR Surveillance Cameras for Border Security, Patrol and protection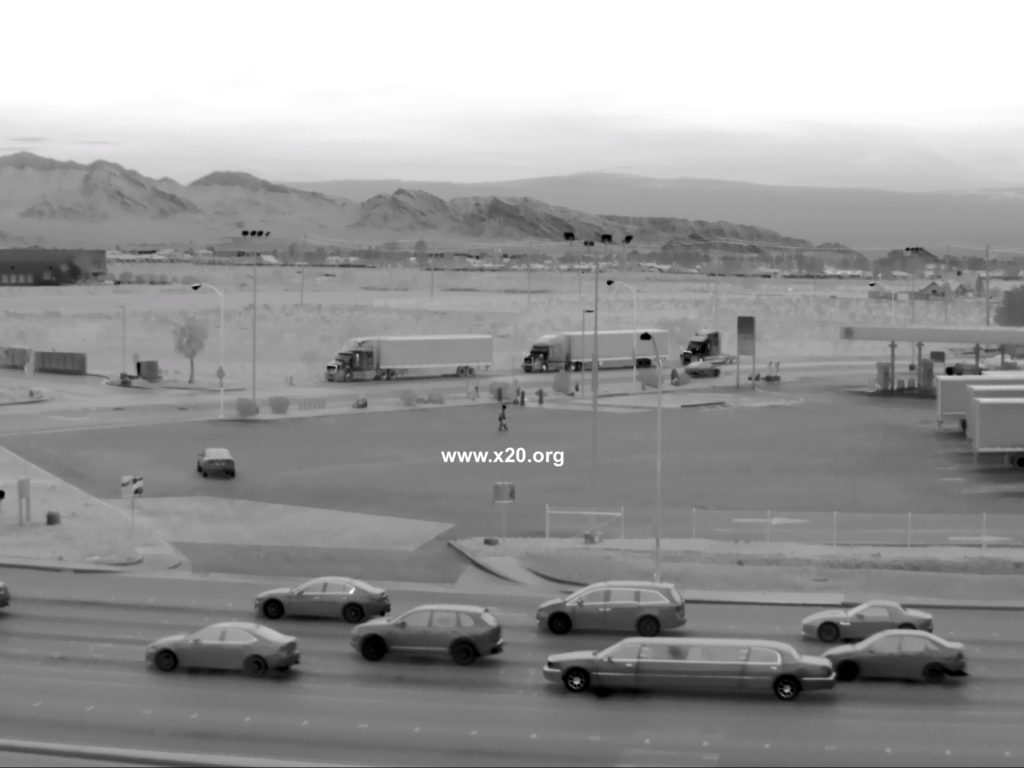 SPI OFFERS ULTRA LONG RANGE IMAGING SYSTEMS FOR BORDER PATROL SCOPE TRUCKS. SCOPE TRUCK REQUIRE STABILIZED HIGH QUALITY LONG RANGE DAY/NIGHT CAMERAS FOR DETECTION IN EXCESS OF 10 MILES, SPI's LONG RANGE IMAGING SYSTEMS ARE IDEAL FOR SCOPE TRUCK APPLICATIONS WITH ULTRA EXTREME LONG RANGE DETECTION CAPABILITIES WHILE KEEPING THE IMAGERY ROCK STEADY AND STABLE WHILE VIEWING IN ZOOM TELEPHOTO MODES. SYSTEMS LIKE THE HIGHLY CUSTOMIZABLE M7 ARE MFG FOR THE EVER DEMANDING SCOPE TRUCK OPERATOR.
Terrorists don't care if it's night, day, rainy or snowy when they attack. That's why SPI Corp believes that neither should thermal imaging cameras when it comes to security and surveillance.
With threats coming in from all angles, via land, sea and air, homeland security relies on our PTZ/handheld thermal imaging cameras with full pan tilt zoom capability to get the job done in any conditions with no restrictions. Whether mounted on trucks, buildings or UAS & UAV drones, our infrared imaging systems remain a reliable means of detecting human and various other threats from a safe distance away.
Our thermal imaging surveillance cameras work in total darkness and low light conditions, and out perform most night vision systems because they do not require any light to operate as many models of night vision systems do. Our infrared security cameras can also be integrated into existing border security systems to provide the ultimate in surveillance, 24/7.
SPI thermal imaging security systems come with a wide array of options including handheld, mountable, wireless & pan tilt zoom models, some of which also feature full color CCTV cameras for ultimate day time optics coupled with thermal vision. So whether you are a law enforcement officer looking to gain footage for evidentiary purposes, a border patrol agent on the tail of drug traffickers or just need to implement thermal imaging solutions into your existing security regimen, we have many affordable options to offer.
SPI Corp also engineers marine PTZ Flir thermal imaging cameras developed specifically for coastal & waterway surveillance applications. Our maritime infrared camera models come with rugged, sealed weatherized housing and are explicitly suited to maintain boat security, conduct search & seizures and even be utilized in water rescue operations.
There truly is no where to hide from SPI thermal imaging camera systems. Let us develop the best custom thermal imaging solution for you.
Contact us today to learn more about our thermal imaging surveillance cameras. Call (702) 369-3966 in Las Vegas, toll free at (800) 403-2983, or email us at sales@x20.org.
M11 Ultra Long range High Definition High Reliability PTZ FLIR Border Patrol, protection, security and surveillance thermal imaging camera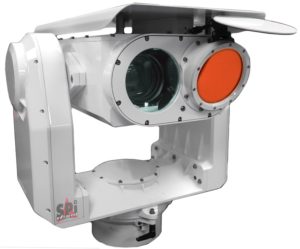 If your mission requires high grade high reliability ultra long range high definition thermal infrared imaging Flir PTZ pan tilt technology for the most potent border patrol, security and surveillance applications with extreme long range CCTV zoom optics and laser target rangefinding, the M11 is the clear choice.
The new SPI multi sensor pan tilt unit M11 is a state-of-the-art high grade multi sensor pan tilt zoom unit that is built with the highest performing products and sensors available. The rugged pan tilt unit is a weapon grade pan tilt gyro stabilized gimbal turret, the multi sensors include long range cooled InSb Mwir FPA thermal imaging Flir detector with extreme long range CZ continuous zoom auto focus lens from 25mm – 1550mm, the daytime visible HD camera is comprised of the lowest light gathering ultra sensitive CMOS sensors with zoom lenses exceeding 3000mm. The unit has add in lrf laser range finders, ir infrared lasers, GPS, compass, and SWIR, NIR and LWIR options.
The MX5 marine / Border patrol, Scope truck UGV PTZ Dual FLIR Thermal Sensor High-performance camera with both thermal/optical video output Image control and quality are integral aspects of any PTZ camera, and the MX5 Border / UGV thermal flir PTZ delivers. A high-quality day/night camera EO core with 500X total Zoom, and a high-performance, uncooled thermal imaging core sit side-by-side within the housing. The MX5 Marine/ Border / UGV Thermal FLIR PTZ has two video outputs – one for the optical camera and one for the visual CCTV Camera, lasers are available as an option.
____
M9 Ultra Extreme Long Range PTZ FLIR thermal security camera for Border patrol, protection & Security.
M1D PTZ Marine & UAV Thermal Surveillance Cameras
M1D PTZ Thermal Imaging Surveillance Cameras
The M1D Family of pan tilt zoom thermal security cameras give you the ultimate in 360 degree 24/7 situational awareness.  Fully equipped with thermal sensors, a laser pointer and CCTV camera, the M1D is a completely weatherized thermal imaging system that mounts just about anywhere, magnetically on vehicles or affixed to marine vessels & UAV drones via hard mounts.  The M1D thermal cameras feature ultra-rugged housing and  image stabilization with a compact size offering performance & convenience in one small, lightweight package.
These fierce little infrared cameras come in several configurations, including wireless models to offer supreme surveillance capability from a safe distance away in combat zones, border patrol missions or homeland security operations.
---
---
M1D Thermal Security Camera Specs
| | |
| --- | --- |
| Dimensions | 6″ X 4″ X 3.5″ |
| Weight | 2lbs |
| Power | 12-28 VDC |
| Pan/Tilt | 360° continuous / 180° +/- |
| Magnification | 2x, 4x, 8x |
| Sensor Types | 640×480, 320×240, 160×120 Thermal FLIR |
M5 Pan Tilt Zoom Thermal Surveillance Cameras
---
M5 Thermal Security Camera Specs
| | |
| --- | --- |
| Dimensions | 14.6″ x 13.5″ x 13.5″ |
| Weight | 13.2 lbs |
| Power | 12VDC I≥2.5A |
| Ruggedness | Continuous spray 48hours under PH of 6.5-7.2, All weather, sealed |
| Zoom | 455 X zoom CCTV Optical & Digital |
| Detection | >2000M Thermal >6200M Visual |
| Average Work Time | ≥50000hours |
---
M7 PTZ Thermal Imaging flir Eoir Camera Specifications
| | |
| --- | --- |
|  Dimensions | 14.6″ x 13.5″ x 13.5″ |
|  Weight | 26 lbs for M7 / 15 Lbs for M5 (dependent on Sensors) |
|  Connectivity | 12 VDC /Digital/Analog/HD-SDI/RS485 customizable to customers specifications |
|  Pan/Tilt | 360° continuous rotation / 180° +/- |
| Magnification | Up to 600X HD CCTV zoom EOIR sensors are included / up to 20Km human detection in day or night/full true continuous zoom LWIR optics, also available in cooled MWIR THEMAL IMAGING DETECTORS |
|  Sensor Type  | 640×512 standard FLIR / optional 1024 x 768 detector, NOW AVAILABLE 1920×1280 HD LWIR sensor 10-15μm uncooled microbolometer, optional InSb, MCT, hot MCT |
|  Sensors | Full color and b&w thermal FLIR imaging / HD Zoom b&w Color camera, Low light level Camera Channel, Laser Rangefinder with 20 KM Range, tracking, fusion, image blending |
The m7 PTZ Flir thermal camera is the worlds highest performing affordable pt pan tilt thermal camera. The unit features continuous wide to telephoto optical thermal zoom germanium lens that maintains its focus throughout the entire zoom cycle and has the capabilities of 20 kilometer (km) detection distance ranges. The included 500x tv reconnaissance camera offers crisp color/low light CCTV imaging with a high fidelity CMOS sensor EO camera. The unit is a great day/night imaging platform catered for driving, navigation aid, long range vehicle, mast mounted and marine applications.
More Thermal imaging surveillance cameras
SPI Corp Thermal Surveillance Camera Catalog
We have many more pan tilt zoom thermal security systems available to fit any mission profile. We also have long range handheld thermal imaging systems & thermal imaging cameras for law enforcement. Click here to view our entire catalog.