Long range flir thermal camera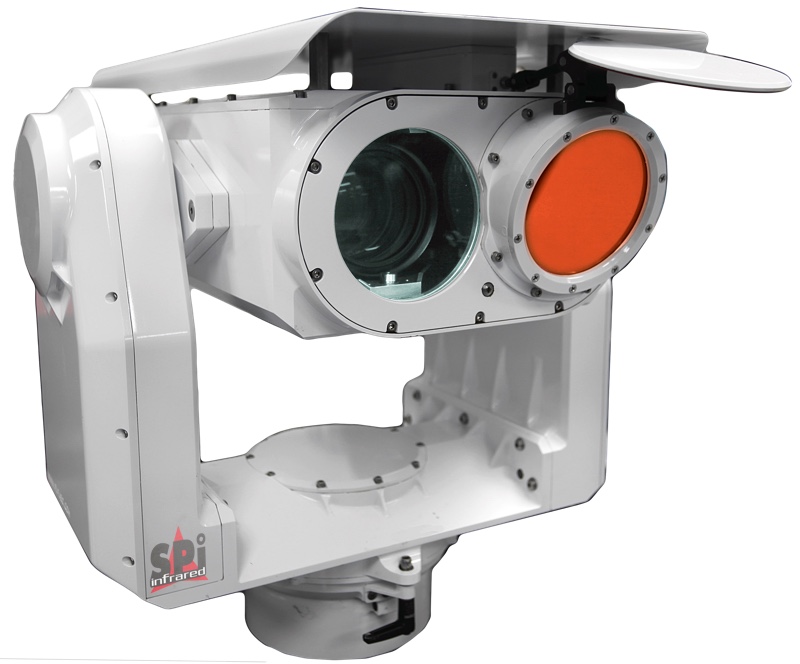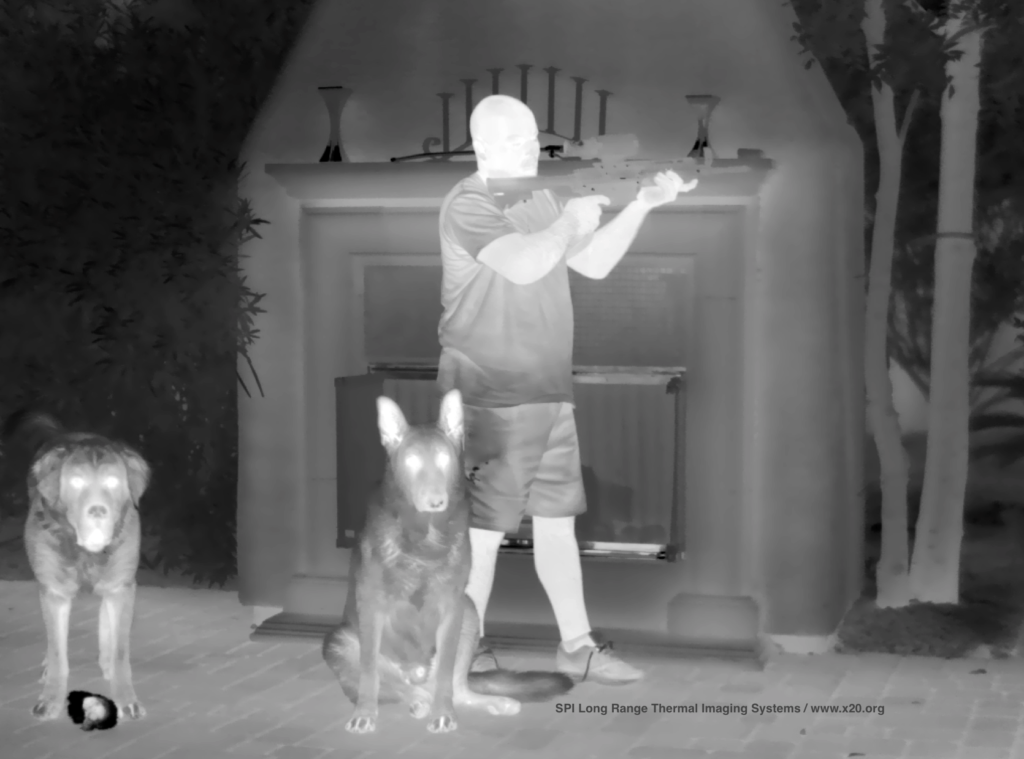 The M11 is a rugged, all weather long range flir camera that's suitable for a wide array of long range thermal imaging capabilities coupled gyro stabilization and add on sensors such as long range daytime camera, laser range finders, laser Ir pointers, laser Infrared illuminators and a host of tracking capabilities in borders, shorelines, forward observation bases (FOB) and coastal environments. 
If your mission requires high grade high reliability ultra long range high definition thermal infrared imaging Flir PTZ
pan tilt technology with long range CCTV zoom optics and laser target rangefinding, the M11 is the clear choice.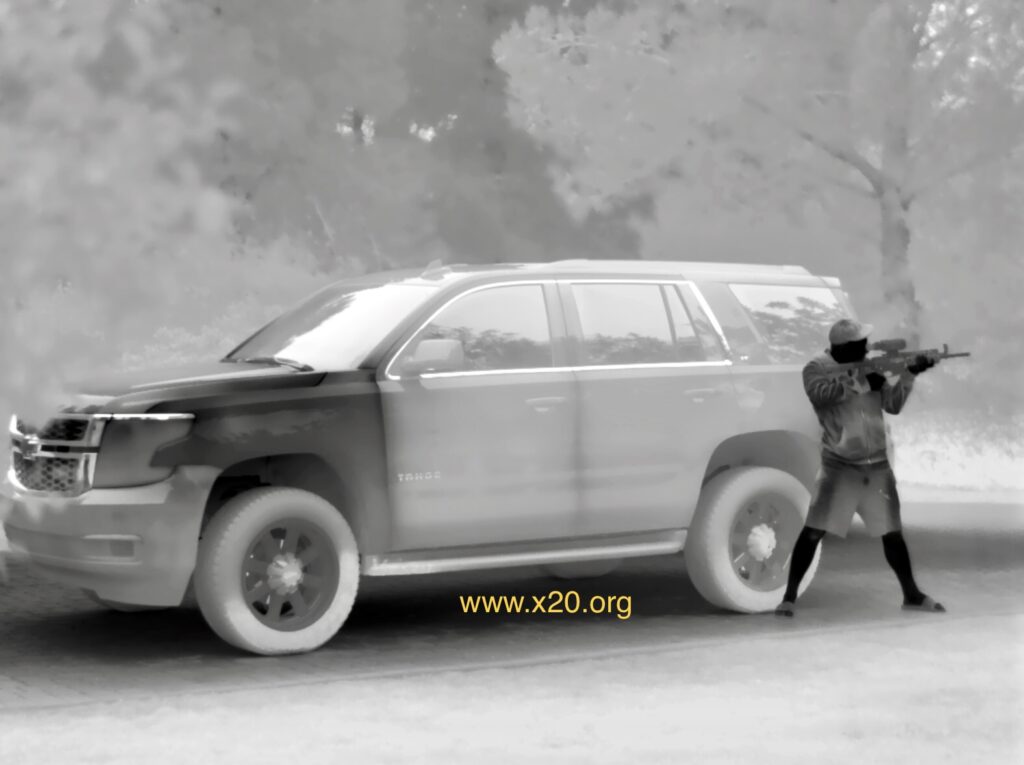 The M11 EO/IR long range thermal camera offers exceptional image quality, target tracking, SD and HD sensor selections, multiple long range zoom day and night vision optics, latest 15, 10, 5 micron thermal sensors, Heavy duty PTZ gimbal, all weather long life construction.

The M11 Is an affordable solution that is custom built with sensors and optics catered to your exact mission specs and requirements.

The Stabilized platform and high grade optics are packed into a Long Range Multi sensor pan tilt FLIR PTZ unit. The system is an excellent choice as a long range mobile surveillance system.

The new SPI multi sensor pan tilt unit M11 long range flir camera is a state-of-the-art high
grade multi sensor pan tilt zoom unit that is built with the highest
performing components and sensors available.
The rugged pan tilt unit is a weapon grade pan tilt gyro stabilized gimbal turret, the multi sensors include long range cooled InSb Mwir FPA thermal imaging Flir detector with extreme long range CZ continuous zoom auto focus lens from 25mm – 1550mm, the daytime visible HD camera is comprised of the lowest light gathering ultra sensitive CMOS sensors with zoom lenses exceeding 3000mm. The unit has add in lrf laser range finders, ir infrared lasers, GPS, compass, and SWIR, NIR and LWIR options.
The M11 multi sensor pan tilt unit is suited for force protection, border surveillance and various security tasks. Protecting troops is essential for success on the battlefield and protecting a country's borders is vital to its national security.
It is however very challenging to detect enemy soldiers and potential intruders or smugglers in total darkness, in the most diverse weather conditions. The M11 PTZ Multi Sensor Unit will help to meet the demands faced at night and in other low-light situations, ports and airports, nuclear plants, petrochemical installations, are vulnerable to theft, or even worse terrorist attacks, and can be well protected by the M11, FLIR PTZ Thermal imaging cameras expose threats hidden in the darkness, concealed by adverse weather, and veiled by obscurants like dust, fog, and smoke.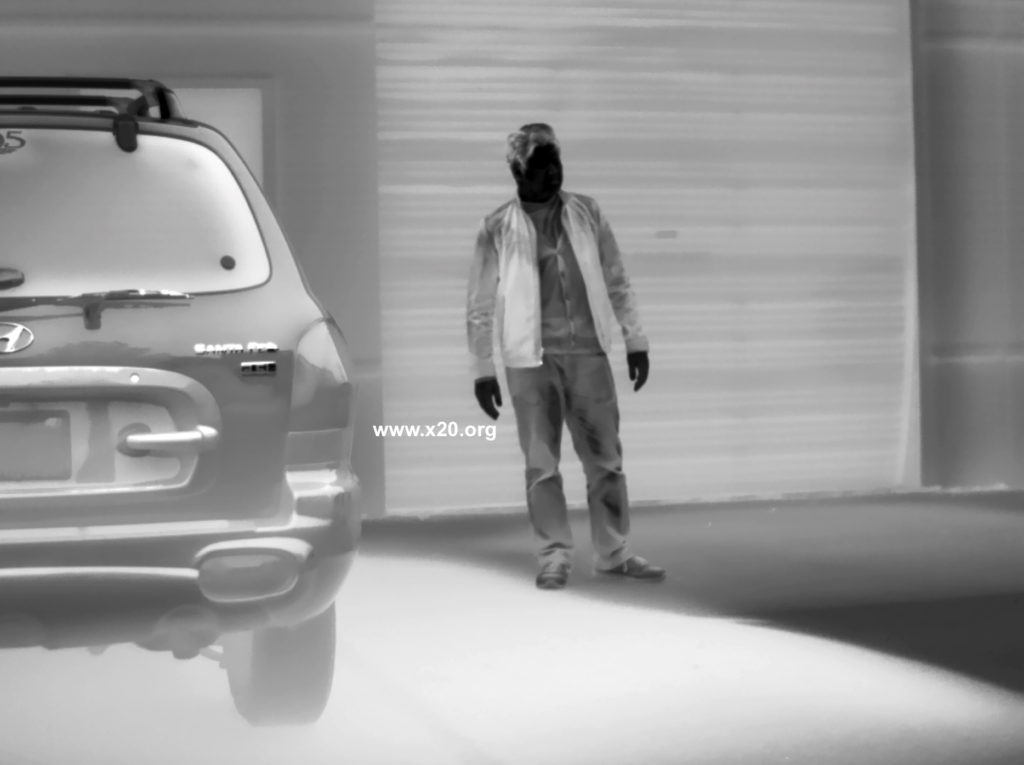 SPI's Long Range thermal imaging cameras detect intruders sooner,
Are built to last and are the absolute electronically and mechanically most reliable, highest performing and most rugged systems available in the world PERIOD! 
Our system provide offer very long range standoff ranges, more time to react and protect people, assets, and infrastructures.
||| VIDEO ABOVE TESTING THE MIDRANGE M11 PTZ SYSTEM, showing the 640 VGA
resolution M11 system with 25-500mm Lens, HD 1280×1180 models available & Ultra Long Range LENSES are available up to 1750 MM F4
Coated all weather hardened optics |||
The military grade long range eye safe lrf laser rangefinder provides GPS coordinates back to the user of the lased target as well as pin point accurate distance measurement.
They are operational 24 hours a day even in the darkest of nights, fog, snow and smoke.
Because everything generates heat, thermal IR imaging night vision MWIR / LWIR cameras can see as well at night as they can during the day. Cameras dependent on visible light are useless at night or in poor visibility without supplementary illumination from lamps, LEDs or lasers.
The M11 Pan Tilt Multi Sensor Thermal imaging camera will not only protect borders and assets against intruders during the darkest of nights. The cameras are also perfectly suited for daytime surveillance. The M11 MWIR Cooled thermal imaging camera will detect objects that remain invisible to the naked eye. Like, people hiding in the shadows or in the bushes will be detected.
The cameras are also not blinded by glare from the sun. Our systems are Ideal for airports, flight line, runway, FOB, perimeter, border, coastal, shoreline, port and waterway security and surveillance applications.
The M11 FLIR IR thermal imaging surveillance system will cover more territory and enable detection and classification better than any other sensor suite available. Networkable video and command/control make the M11 Pan Tilt Multi Sensor thermal imaging / EOIR unit the perfect border security imaging solution. The system can be connected to a radar in a so called slew to cue configuration. If the radar detects an object, the camera turns in the correct direction so that you get a visual image from that blip on your radar screen.
The M11 MultiSensor systems integrate long range, zoom, mid-wave High Definition thermal imaging MWIR INSB camera with a variety of powerful daylight BSI CMOS HD sensors, Video Tracking, detecting and alerting is available to compliment the system. Optional LRF Laser Range Finder, GPS, SWIR, NIR, Color night vision, Explosive, chemical and gas detection sensors are available with Digital Magnetic Compass (DMC). An array of advanced functions and options are available to meet the most demanding needs. All sensors on the M11 EOIR System are mounted on a fast and accurate rugged, all-weather, waterproof Pan & Tilt unit.
Specifications
Mwir SD or HD cooled InSb with continuous zoom 25 degree to .5 degree F4 lens
IP68+ (The absolute strongest, most reliable and rugged system available in the world) Why take a chance on your expensive imaging system failing like some of our competitors systems.
Dimensions 26.5″ x 22.7″ x 18.1″
Weight < 39lbs (with dual multi sensor cameras)
Power 10-30 VDC (with reverse polarity)
Pan/Tilt 360° continuous rotation / 90° +/-
Magnification 500x HD CMOS anti glare/fog/haze
Thermal Sensor 60hz frame rate, 640 x 512 or HD
Focus/Gain Motorized/auto & manual
E-mail mike@x20.org or 702-499-9551 for additional info, discounted and quantity pricing
The M11 PTZ Pan Tilt FLIR Thermal Imaging Camera enables users to see more details at long range without losing situational awareness with twice the wide area coverage at any distance compared to 640×480 systems. The M11 PTZ Pan Tilt FLIR Thermal Imaging Camera provides a 16:9, wide screen video to show more of the scene at a glance.
Using a cooled detector, the M11 PTZ Pan Tilt FLIR Thermal Imaging Camera provides exceptional long range performance with detection of man-sized targets beyond 20km and vehicles beyond 32km. The system also supports continuous zoom to maintain situational awareness with target focus in both a wide field of view and during zoom for effective target assessment. This capability ensures users always have an optimized field of view for targets at any range.
The system also features the new MWIR IR Image Processing Engine with advanced algorithms developed to generate a perfect picture with minimal adjustment, Anti Fog/Haze and turbulence Mitigation is standard.
The M11 PTZ Pan Tilt FLIR Thermal Imaging Camera is equipped with a mid-wave, cooled MWIR detector. A thermal imaging camera with a cooled detector gives you the advantage that you can see and detect potential threats much farther away than with an uncooled detector. But there is more. Objects which are at a close distance can be seen with much more detail. You can see what people are carrying. There is no need anymore to send someone out in the field to take a closer look since small details can clearly be seen on the thermal image.

The M11 PTZ Pan Tilt FLIR Thermal Imaging Camera is equipped with a cooled Indium Antimonide (InSb) detector.
VGA 640×512 or High Definition 1280 x 720 Detector

640×512 MWIR Cooled Detector or HD 1280×720 / 1280 x 960 InSb Indium Antimonide Sensors Available
M11 PTZ Pan Tilt FLIR Thermal Imaging Camera Provides a 16:9 wide screen video that shows more of the important part of the scene and fits well on modern screens.
The M11 PTZ Pan Tilt FLIR Thermal Imaging Camera is equipped with powerful continuous optical zoom capability on the thermal image. It offers excellent situational awareness but also the possibility to zoom-in, and see more detail, once a target has been detected. This way operators can see farther recognize more detail and react more quickly to security threats. The advantage of continuously zooming compared to other systems that are using a rotating lens system is that there is no switch or swapping between the different images. You can gradually zoom in while keeping your focus all the time.
All systems are also equipped with Digital Electronic zoom
Auto perfect mode creates a perfect image, in any condition. Minimal operator adjustment is needed. Auto perfect mode provides better contrast scenes.

Multiple Advanced Image Enhancements and clutter reduction offer the user ultra crisp imagery at very long ranges
The M11 PTZ Pan Tilt FLIR Thermal Imaging Camera contains an exclusive auto focus feature which delivers crisp, clear images at the press of a button. Focus is kept while zooming in or out. The system allows you to experience better situational awareness in the wide field of view, while maintaining detailed recognition capabilities in the narrow field of view. The system is ideal for long range isr, c4isr, border, coastal, maritime and security applications.
All cameras incorporate easily with common power and video interfaces found in existing and new security systems. They can be easily integrated into any existing infrastructure providing early detection and visibility 24/7 all the year round. The images from the 1280 x 720 pixels detector can be displayed as MPEG4-format or high end HD SDI format.
All M11 PTZ Pan Tilt FLIR Thermal Imaging Cameras are configured to be either fixed mounted or field transportable for fast deployment. They can be mounted on a standard tripod. A single operator can set up the system in minutes, making it ideal for mobile operations and quick deployments.
All systems are extremely rugged. Their vital core is well protected against humidity and water. It operates between -30°C to +60°C.

Our Rugged all weather housing are the absolute most rugged and highest performing systems in the WORLD, They are the only ones in the Industry that get submerged and operated fully prior to shipping, Our intense final inspection assures that all Mechanical, optical and electronic aspects are triple checked for smooth operation.
The M11 PTZ Pan Tilt FLIR Thermal Imaging Cameras comes with a TCP/IP interface that supports commercial and multiple common standard protocols to provide video over IP (VOIP). The synchronization enables integration into demanding applications where accurate time stamping video is required. The video can be syncronized with external sources.
The M11 PTZ Pan Tilt FLIR Thermal Imaging Cameras can easily be upgraded with new software features and developments in the future. This can be done from the control room, no need to open up the camera. This makes the M11 PTZ Pan Tilt FLIR Thermal Imaging Cameras a state-of-the-art system for many years to come.

The M11 Is simply the highest performing, longest range, most rugged and reliable Pan tilt zoom EO IR Multi Sensor System available.

The M11 Daylight and Thermal Surveillance (P/T/Z) Multi-Sensor (cooled) mwir 3-5um thermal flir imaging system that can be custom built and tailored to your exact requirements with rapid delivery and affordability.

Product is a multi-sensor system for visual surveillance with the capacities: day and thermal surveillance cameras, horizontal rotation (360°) and vertical slope (+/-30°),

Overview; Thermal cameras or FLIR cameras, unlike traditional visible cameras, use heat rather than light to
see an object, giving them a huge advantage over other imaging technologies.
Using minute differences in infrared (IR) radiation they produce a high-contrast thermal
image in complete darkness. It is unaffected by bright light and has the ability
to see through obstructions such as smoke, dust, and light fog. This makes thermal
ideal for a number of applications including but not limited to surveillance & security
search and rescue, fire, marine and land navigation, machine vision, and widearea
situational assessment. Ultra Super Extreme long range cooled and uncooled LWIR
and MWIR are available with a variety of continuous zoom thermal imaging lenses from 25 mm to 2300mm
Everything above absolute zero (-273°C) emits thermal IR radiation. Thermal cameras
convert this into a digital image that can be displayed, distributed and recorded.
Humans, animals, and vehicles are very hot in contrast to a background making
them easily detectable by a thermal imaging camera, even at distances up to
30km. This technology gives you state-of-the-art protection that can be used in
the most demanding applications where the limitations of traditional CCTV and
camera technologies just cannot compare.
Thermal FLIR PTZ (Pan-Tilt-Zoom) cameras are ideal for detection
because they use heat rather than light, meaning they require no artificial illumination. They are able to take advantage of the full view, allowing them to offer both wide-angle
and long-range imagery. Thermal cameras offer numerous
advantages and cover a host of applications and industries. One camera can replace many traditional cameras and reduce the need for motion and intrusion detectors.
This allows them to actually reduce equipment and installation costs on projects while enhancing security and effectiveness.
MSS Multi Sensor EOIR Systems, Thermal imaging systems boast a variety of advantages, but because they use passive heat radiation they only have the ability to render images in 128 or 256 grey scale.
Visible cameras operate on the same spectrum as the human eye and reproduce
images with up to 16.7 million colors, allowing you to identify a target
rather then just detect and classify
it. When there is sufficient amounts
of light visible cameras often have
larger zoom lenses to optically zoom on a target with focal lengths over 2500mm. SPI designs, Builds and manufactures multi-sensor LWIR Uncooled and ultra long range cooled MWIR
systems that use both thermal and visible CCTV cameras to leverage the advantages of both in one
integrated system, Operation of system components – automated and manual, (ii) Area scanning – automated and manual, (iii) Marking of important area and alarming, (iv) Object surveillance (target following) – automated and manual, (v) Motion Detection and alarming – automated, (vi) Image stabilization, (vii) E-maps integration, (viii) Other technologies integration capability for operational usage and system administration, (ix) Day/thermal Image display – overlaying and separately in one frame, (x) Photo shooting – manual, (xi) Video recording – Motion Detection automated and manual, (xii) Zooming, (xiii) Compatibility with operational systems – Windows or Linux.

Thermal Infrared FLIR Imaging DRI

Detection, (D) Recognition, (R) & Identification (I) (DRI)  (Johnston criteria) , is the universal standard for rating thermal IR FLIR cameras.

Detection
Detection means that you will be able to see the target, it means that the target is visible on the image monitor, and that there is a good chance that the target is actually something of suspicion that may need further investigation or consideration.

Recognition
Recognition means that you are able to recognize an object's class (human vs car, human vs animal, truck vs tank, etc).

Identification
Identification of an object means that you are able to differentiate between
objects. For example, being able to identify the exact type of vehicle not just
its shape.
Thermal IR: Advantages Over Optical Cameras
Unlike standard TV, CCD or CCTV Camera systems, which like the human eye requires some light, thermal FLIR IR imaging detectors and sensors uses infrared electromagnetic radiation 3,000-14,000nm wavelengths (heat) to produce clean, crisp monochrome or color images even in complete darkness. Thermal infrared LWIR and MWIR (Uncooled and cooled) FLIR IR cameras are extremely effective as humans, animals, and vehicles are all very hot in contrast to a background making them easily detectable by SPI's ultra-sensitive, hand selected thermal camera arrays. This allows SPI's thermal cameras to detect threats at distances up to 30km, even in complete total darkness. Not only does thermal FLIR Imagers offer longer night vision ranges but it has advantages during the day as well. Standard visible CCTV cameras can be rendered useless by direct or reflected sunlight because they rely on contrast in order to identify an intruder. In areas where contrast is poor optical cameras can be rendered useless and their performances change based on lighting conditions. a good quality Thermal PTZ Camera, however, is completely immune to light allowing it to see in any lighting environment for 24/7 true day/night/twilight imaging.
SPI's powerful thermal Imaging security cameras compliment and complete your security camera network. They turn night into day, allowing you to see intruders invisible to the naked eye. Thermal FLIR cameras create video images from infrared thermal energy (heat), and perform well at night and day, in good weather and bad.
Passive Stealth undetectable Imaging
Thermal FLIR IR LWIR & MWIR (uncooled & cooled) imaging is a passive technology meaning that, thermal IR does not artificially increase light or require any illumination or light source. This is extremely important as standard active infrared illumination or lasers emit a faint red glow which can allow intruders to find possible blind spots in your surveillance system (active Infrared and lasers also emit an invisible beam that the human eye cannot see, although it can easily be spotted by traditional night vision devices, and which can be a deterrent when trying to be completely "invisible" without giving away the position). There are many applications that require stealth, such as SWAT teams, investigation units, counter surveillance and military personnel who require their presence to be undetected in order to achieve their objective. Thermal IR imagers are the best technology for these applications as it is a completely passive technology allowing you to conduct reconnaissance, surveillance and spotting day or night.
Image Enhancements
SPI's LWIR and MWIR PTZ Pan Tilt Zoom thermal infrared FLIR imaging cameras integrate specialty image enhancement algorithms that increase the thermal images contrast, gain and level settings allowing the user to better distinguish details within the image, Image enhancement can be of value because it cleans up the image of blooming, unnecessary noise and brings out crucial details of subject, vehicle, the landscape and surrounding areas no matter if looking at the land, sky or waterways.
Custom Built OEM EO/IR PTZ Solution based on application and budget
They are many manufactures of thermal infrared flir imaging cooled and uncooled systems and visible ccd cctv zoom 1000mm and 2000mm lens available, SPI can custom configure the perfect camera system for your exact application and integrate it into an existing network or a brand new install. Multiple exotic sensors and detectors are available like long range zoom telephoto long distance Visible, Thermal, Active IR, Range Gated, SWIR, NIR, Color night vision, Starlight, cooled MWIR thermal and uncooled LWIR Thermal. SPI listens to the customer & designs the perfect system for your needs all at an affordable low cost solution, we offer EOIR  multi sensor systems to leverage the benefit of all of these technologies into integrated camera systems that operate as one complete system. We custom build cameras to suit the individual needs of our customers, our systems are by far the absolute most rugged and reliable in the world, come visit our ISO factory to se all of what we do when manufacturing your camera system. We offer in house and in the field training & are a premier manufacturer of night vision electro optical systems. Our systems are all military grade and offer MIL STD 810 Ratings amongst other premier certifications. User friendly Networkable fully custom flir ptz thermal imaging camera with H.264, MPEG-4, or M-JPEG / onvif options
Military & Homeland Security Surveillance and Reconnaissance
Governments around the world are faced with the growing challenge of threats from both internal unrest and outside intrusions; homeland security has never been a larger concern. With the new face of terrorism it has become increasingly difficult to isolate and appropriately respond to threats, without burdening the average citizen, before they cause catastrophic damage. These new threats require new technologies. Homeland security can no longer rely solely on traditional technologies such as thermal and intensified images but must augment and replace their existing equipment with technologies that are able to provide true identification of targets day or night. This requires the utilization of video analytics and applied automated intelligence to help operators identify and respond to suspicious activity before it poses a threat in real time.
Homeland Security Border Protection
Homeland security and battlefields are the environments with the highest stakes; countless lives of military personnel, law enforcement and civilians are on the line. Having situational awareness and gaining a tactical advantage is absolutely critical. Instruments and surveillance equipment must provide real-time long range threat detection as well as the ability to identify and neutralize threats.
SPi is committed to providing state-of-the-art integrated surveillance solutions including ultra-long range night vision, premier security, situational assessment and a host of technologies and turnkey solutions designed for 24/7 operation in the most brutal of environments. SPI can custom build to suit any application including but not limited to:
Force Protection, Perimeter Security, Embassy Protection Forces, Mobile/Fixed Command Centers, Ruggedized Surveillance, Tactical Command and Control, Day/Night Situational Awareness, Anti-Pirate systems, Wireless Secured Communication, Enterprise Video Management, GPS Enabled Video Analytics, Threat Detection Technologies, Radar, Microwave and Electromagnetic, Laser LRF Ranger Finders and Target Acquisition, UAV Detection & Identification Equipped with Multi-Sensor Sniper Detection, Missile/rocket tracking, EOIR, RSTA C4ISR, ISR.
Intelligent Video Analytics and Thermal Infrared FLIR imaging cameras
Video analytics is revolutionizing the way we use cameras. Video analytics allows us to add intelligence and automation to security cameras dramatically increasing performance and capabilities. Video analytics are widely used with optical cameras as optical cameras cost less and are more abundant than thermal cameras. This has been a major limiting factor to the effectiveness and performance of video analytics. Optical cameras require light and as a result the images they produce change with the lighting conditions. Video analytics detect changes in a scene and, through advanced algorithms, rules and user defined parameters, it intelligently creates alerts when an abnormal event causes a trigger. A common example is a trip wire where a user draws a perimeter and if any object crosses that perimeter it generates an alarm. In a more advanced and automated system this will move a PTZ to the position of intrusions and even auto track the intruder. Optical cameras have a high false alarm rate because changes in lighting can trigger false alarms. Optical cameras are also limited to around 200 feet at night as they use traditional IR LED illumination. LWIR and MWIR (uncooled and cooled) Thermal FLIR Cameras, however, is ideal for video analytics as it is immune to changing light. When properly installed, one thermal camera with Infiniti's video analytics can cover up to 5km of perimeter with an extremely low false alarm rate.
Benefits
Affordable low cost solution to long range day/night imaging, incorporating the best quality, highest grade materials that are made to last.
Ultra long range continuous zoom IP68 thermal imaging lens optics exceeding 1500mm and super long range HD daytime visible optics exceeding 2500mm
Detect objects, vehicles, persons or incidents even in complete darkness and make it impossible for individuals to hide in shadows or blend in against complex backgrounds.
Do not demand any additional light sources and handles many difficult weather conditions including smoke, haze and dust.
Cannot be blinded by strong lights or put out of order using laser pointers, etc.
Are available as out-of-the-box outdoor-ready products for cost-effective installation & complement many network video installations. ULTRA RUGGED HEAVY DUTY SYSTEM, THE ABSOLUTE STRONGEST AND MOST RELIABLE PLATFORM AVAILABLE!
Require minimized storage and bandwidth due to support for industry-standard video compression techniques such as Motion JPEG and H.264.
Are ideal for intelligent video and typically offer higher accuracy in analytics than conventional cameras, because they are immune to light conditions and normal shadows. The cameras offer video motion detection, active tampering alarm, and provide capacity for third-party analytics modules, including support for COTS Camera Application Platform.
Support Power over Ethernet to supply power to the camera via the network, eliminating the need for power cables and reducing installation costs.
Include the industry-standard open interface which ensures support for the market's broadest range of video management systems.
The M11 Can be custom configured with Ultra long range optics for extreme distance detection ranges such as:
5 KM Kilometer Detection Ranges
6 KM Kilometer Detection Ranges
7 KM Kilometer Detection Ranges
8 KM Kilometer Detection Ranges
9 KM Kilometer Detection Ranges
10 KM Kilometer Detection Ranges
15 KM Kilometer Detection Ranges
20 KM Kilometer Detection Ranges
25 KM Kilometer Detection Ranges
30 KM Kilometer Detection Ranges
35 KM Kilometer Detection Ranges
40 KM Kilometer Detection Ranges
45 KM Kilometer Detection Ranges
50 KM Kilometer Detection Ranges
55 KM Kilometer Detection Ranges
60 KM Kilometer Detection Ranges
VEHICLE, LARGE VESSEL AND AIRCRAFT DETECTION RANGES IN EXCESS OF 45 KM KILOMETERS.
Like any other camera, a thermal or thermographic flir imaging camera collects electromagnetic radiation which is formed into an image. But while a conventional cmos/ccd, tv, eo or ccd/cctv cameras works in the range of visible light, i.e. with wavelengths between approximately 400 and 700 nanometers (0.4–0.7 μm), a thermal imaging flir camera is designed to detect radiation with greater wavelengths, up to around 14,000 nanometers (14 μm). Radiation in this part of the electromagnetic spectrum is referred to as infrared, or commonly IR, which in turn can be divided into several sub-groups. Near-infrared light has a wavelength of about 0.7–1.5 µm, which is just beyond what the human eye can see. Camera sensors, on the other hand, can be built to detect and make use of this type of radiation. A so-called day-and-night camera uses an IR-cut filter during daytime to filter out IR-light so it will not distort the colors of images as perceived by the human eye. When the camera is in night mode, the IR-cut filter is removed. Since the human eye is unable to see infrared light the camera displays the image in black and white. Near infrared light or NIR also requires some kind of light source – either natural, such as moonlight, or man-made, such as street lights or a dedicated IR-lamp.
E-mail sales@x20.org or 702-499-9551 for additional info, discounted and quantity pricing.