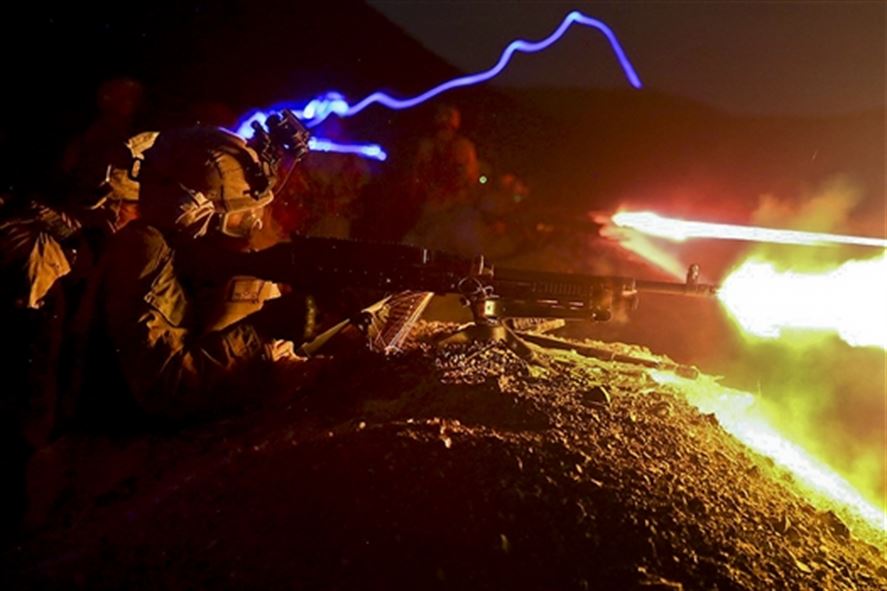 Custom Thermal Imaging Systems, Custom Infrared Cameras & Scopes
SPI has the capabilities for rapid prototyping in the fields of laser, optics, FLIR thermal imaging, night vision, EOIR, HD, LWIR, MWIR, SWIR, HOT SWAP Electro-Optics, and a wide array of exotic imaging engineering utilizing state of the art off the shelf or custom sensors and detectors, optics, lasers & lenses. Quick production and affordable pricing is the key solution to SPI engineering services.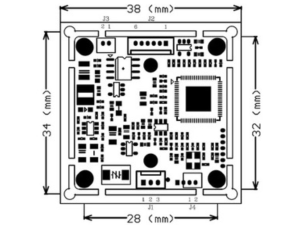 CONTACT US for information to discuss the custom thermal imaging solutions & custom infrared cameras we can provide.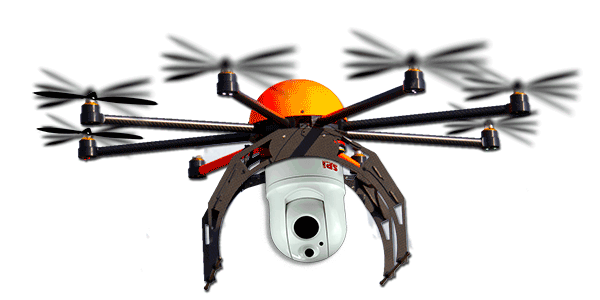 Our main headquarters is located in Las Vegas, NV, a designated testing area for drones by the Federal Aviation Administration, so we're conveniently located to develop prototype custom thermal imaging systems for use on UAV surveillance & drone research & applications. We have engineers dedicated to researching & developing new & exciting thermal imaging technologies and will work with you to provide the best performing, cost effective infrared imaging tools for you to get the job done.
SPI is for hire on contract, part time, or full time for rapid design and prototyping. We will be there with you from initial concept and design to finished complete product ready to take to market.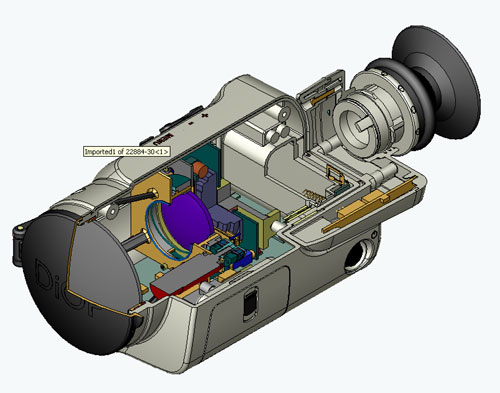 Whether it be for border security, industrial security, thermal energy audits, medical screening for thermography & airport use detecting contagious passengers, or anything you could possibly use FLIR cameras for, we will build your custom thermal imaging systems to your specifications to use as a new system, or to integrate it into an existing system.
---
---
We will personally develop the perfect thermal imaging solution for you. We engineer all types of thermal infrared systems for short range, long range, pant tilt zoom, wireless & more. Our engineers will also repair & recalibrate any custom thermal imaging system you purchase from us.
Please call us today at (702) 369-3966 locally in Las Vegas, or toll free at 800-403-2983 and let us know how our engineers can help you develop the proper custom thermal imaging solution for your needs.
 *** EMAIL US FOR CUSTOM INTEGRATION OR SPECIALTY OEM CONTRACT OR FULL TIME ENGINEERING FOR ANY OF THE LISTINGS BELOW;
-Custom CMOS Camera development from sensor level all the way up
–Custom CCD Camera development from sensor level all the way up
-Thermal FLIR and multi sensor Rifle Scopes
-Sensor blending and image fusion up to 10 channels
-DSP/FPGA/EE/ME/OE
-long range laser cameras, HD CMOS & thermal imaging detectors cores & cameras
-long range HD visible and thermal superzoom telephoto continuous zoom optics
-mwir ultra extreme long range thermal Flir thermal infrared imaging cameras
-lwir long range continuous zoom uncooled thermal Flir infrared imaging cameras
-Tactile buttons and switches for functions and controls C2
-cmos night vision cameras and sensors, software, hardware.
-llltv cameras and sensors, lenses/optics from visible, SWIR, MWIR, LWIR to VLWIR
-color low light level night vision sensors and camera modules, cores and engines
-Infrared Cameras (scientific, military, R&D and maintenance models)
-Thermal Imager Systems (law enforcement and military thermal imaging models)
-Thermal Pan Tilt Zoom (thermal PTZ) Multi-Sensor Systems (custom and COTS solutions)
-Night Vision (image intensified products)
-Night Vision (EMCCD, iccd, i2 products)
-ebaps isie-11 cameras
-electronic digital image intensifiers
-Image fusion, Sensor fusion Image blending
-Image stabilization, gyro/mems/motors for payloads, turrets, balls & Gimbals
-tubeless image intensifiers
-tube image intensifiers
-custom head mounted, hands free goggles, weapon sights, Dve, mobile,marine and airborne platforms
-Digital night vision goggles DNVG
-color night vision goggles
-Scmos and CMOS custom sensor integration and customization
-ingrated lasers visible and infrared from visible to SWIR
–SWIR ingaas cameras and sensors
-image stabilization, custom gimbals, payloads, turrets from 2 to 5 axis
-drone, Uav, Uav, UAS, suas cameras, detectors, sensors and imagers
-Systems Integration, custom electro optics / optronics
-Custom Design and Manufacturing
-Kitting Assemblies and Contract Logistics
-VIS/SWIR
-DNVS
-DNVG
-NVG
-DI2
-EI2
-TE-Photocathode
-Digital UXGA/SXGA/WUXGA or higher Low Light Level
-4K imaging, rapid prototype, prototyping design engineer, Dsp, fpga, embedded electronics, pcb micro design, circuit board design, 3D printing, tooling, mold, housings and enclosures
-Ultra Long Range zoom continuous, DFOV, TFOV optics and Lenses
-HD Microdisplay OLED, HMD, Headmounted optics
-Night vision systems/goggles/weapon sights/rifle mounted scopes/Clip on-Inline sights/Binoculars/cameras/lasers/sensors