What are Starlight Night Vision Scopes?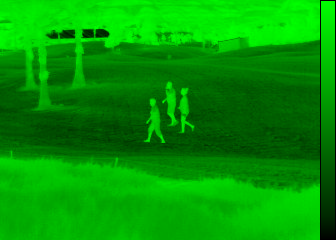 What are Starlight night vision scopes, night vision goggles & binoculars?   Starlight night vision scopes are a light amplification technology. They are the most affordable way to see in the dark. The cost of owning your own top quality personal night vision system has become very reasonable. Today's systems offer unprecedented image resolution, incredible gain control, and much brighter images than older technology. New technology has made today's systems lighter and smaller than ever before (even pocket scope sized.) Night vision optical components, once only available to the military, now offer consumers unrivaled image clarity and super high magnification rates. Night Vision Rifle Scopes and photography scopes are light weight and offer stunning distortion free images. But the most exciting innovations in the night vision world are taking place in hands free goggles and night time driving / navigation aides. These night vision scope systems are becoming a reality at unheard of low prices. Complete driving systems (including: infrared headlight kit, goggles, and hand held infrared spot light) are available in the sub $1,000 range only from us. Take advantage of this high technology tonight and see what you've never seen before.
Sierra Pacific Innovations offers the highest quality Generation 1, 2+, and 3+ night vision gear at discount pricing.
Applications of Starlight Night Vision Scopes
Police / Investigations
Covert suspect stakeout
Night vision surveillance scopes
Hands Free goggles for low light and no light (with IR illumination) operations
Special Weapons And Tactics Unit
Night time illicit drug interdiction operations
Border patrol divisions
Prison perimeter surveillance ( 24 hours )
Private Investigators
Street Gang observation / Task Force **C.R.A.S.H.**
Hyper sensitive manufacturing and processing
Infra-Red source detection
Counter terrorism
Suspect pursuit and capture
Paratrooping
S.W.A.T. Maneuvers
Marine
Vessel piloting and navigation
High Seas vessel identification
Night time mooring
Sea navigation buoys from much greater distance
Man overboard search and rescue
Forestry / Wilderness
Wild fire spotting and control
Wilderness search and rescue efforts
Observe and control illegal poaching
Wild life night time photography
Hunting
Fire Fighting
Hot spot flame detection
Search and Rescue operations in low and no light scenarios
Freedom of movement in black out disaster situations
Paramedic / EMT
Y2K
Night time perimeter observation
Perform nightly tasks without light in the event of electric service disruption
See them before they see you
Easily maneuver through wilderness undetected at night
Check out our night vision scope, goggle, and binocular products. For more information or to inquire about a device not listed, contact us today!