Arrow 3 long range thermal binocular with laser rangefinder LRF, compass, gps, day zoom camera, image blending for multi sensor ISR a LWIR uncooled applications

---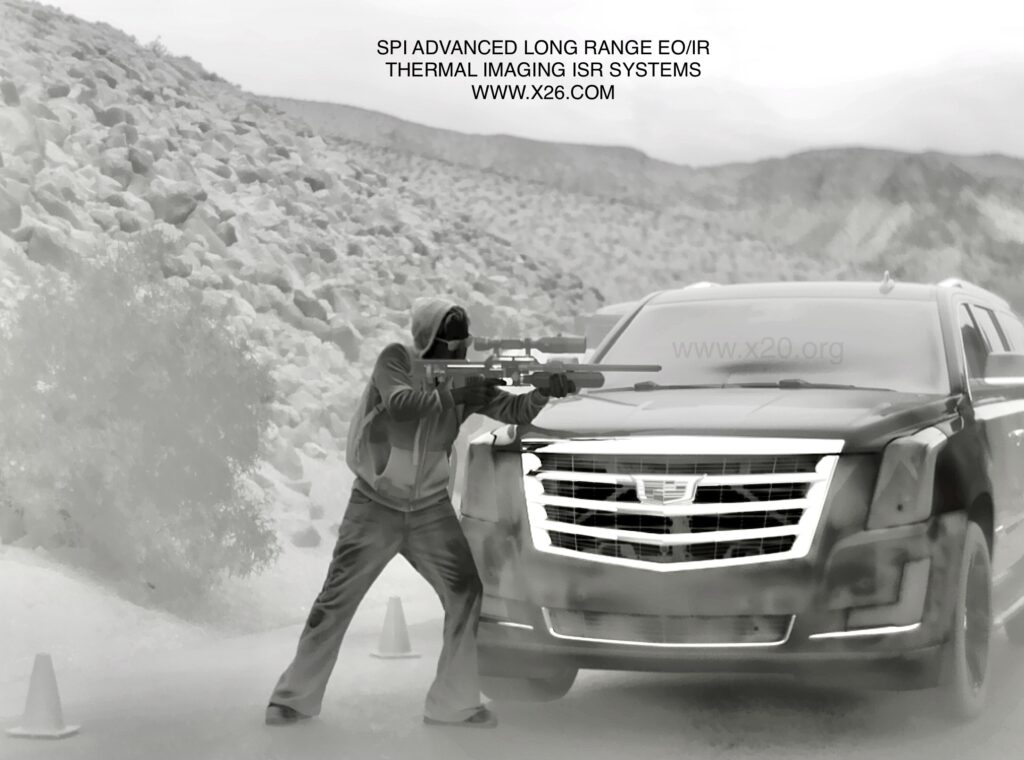 Multi-Sensor ISR ALL-IN-ONE Thermal Binoculars
From tactical superiority to the ultimate night vision experience, the Arrow III long range thermal binocular model packs flir imager, digital night vision, laser range finder, GPS and many useful functions all in one ergonomic device which is ideal for military, law-enforcement and security applications
Dual Vision, Dual Channel
Switch between Thermal mode and visible light mode (digital night vision) to detect your target either at highlighted or with details. Using as a duo channel device to survive during both day and night time.
HD Color CMOS Detector
1080P high resolution CMOS detector provides ultra-smooth vivid immersive night vision experience.
Built-in Laser Range Finder LRF
Precision laser range finder for measuring distances with simple one-click. SPI provides you customize laser range finder solution from 1km to 10km to detect animals, man-size targets, vehicles and buildings in any weather conditions.
Built-in GPS Module
High accuracy GPS system enable the device to recognize your location anywhere and anytime.
Built-in Digital Magnetic Compass DMC
Dynamic digital compass function enables you to know the exact direction heading
Aircraft-grade Aluminum Alloy Housing
Hard-anodized aluminum alloy housing without any plastic parts to ensure the best endurability.
Large Aperture F1.0 Germanium Lens
The Arrow III uncooled long range thermal IR binoculars are built with F1.0 aperture for the best result of transmissivity and overall optics system sensitivity. Our Optics are coated, hardened and sealed.
Military Standard 0.5 Inch HD OLED
High resolution military standard OLED display with high optical magnification makes Identification and recognition easier. The Arrow 3 long range LWIR thermal binocular is designed for an extreme temperature range of -40°C + 60°C.
---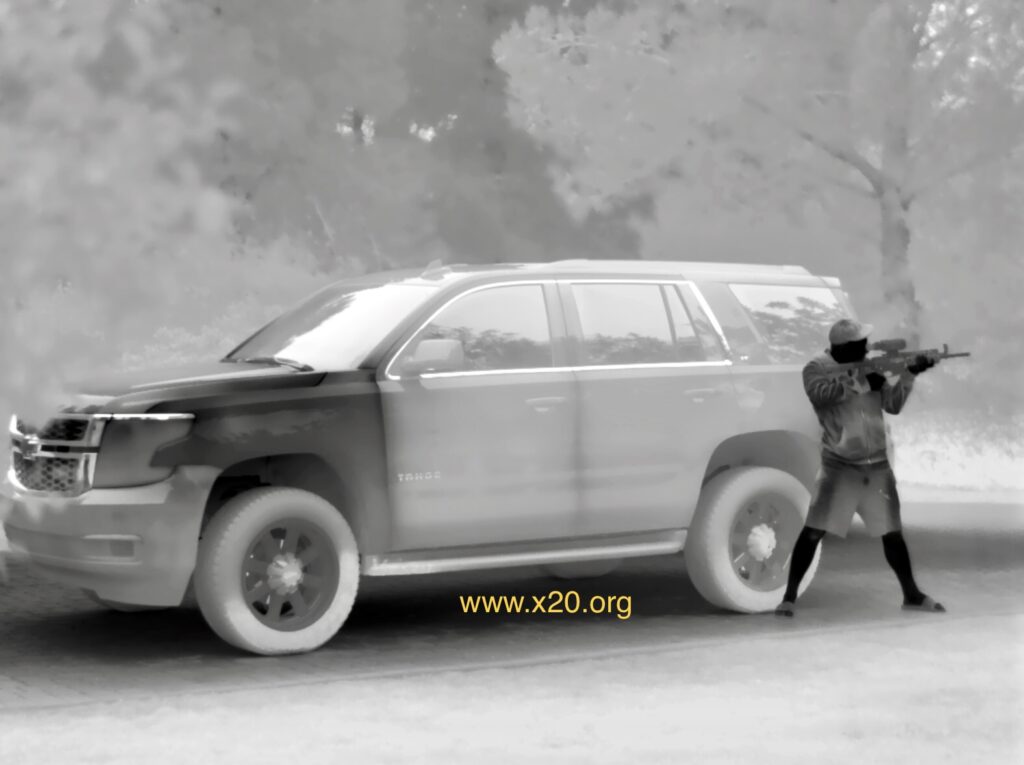 ADDITIONAL FEATURES
Picture in Picture
PIP allows you to see targets on top center of the screen, so you can keep an eye on what you're aiming with digital magnification.
IP67 Rated
Genuine IP67 protection level with proved tests and certificate. The unit can be dropped into a body of water up to a meter deep for half an hour.
High Frame Rate
High frame rate ensures vivid and flawless thermal image always displayed.
Picture & Video Recorder
Built-in picture and video recorder with 32G memory.
Hot Spot Tracking
Detect and track the hottest spot within the field of view in real-time.
---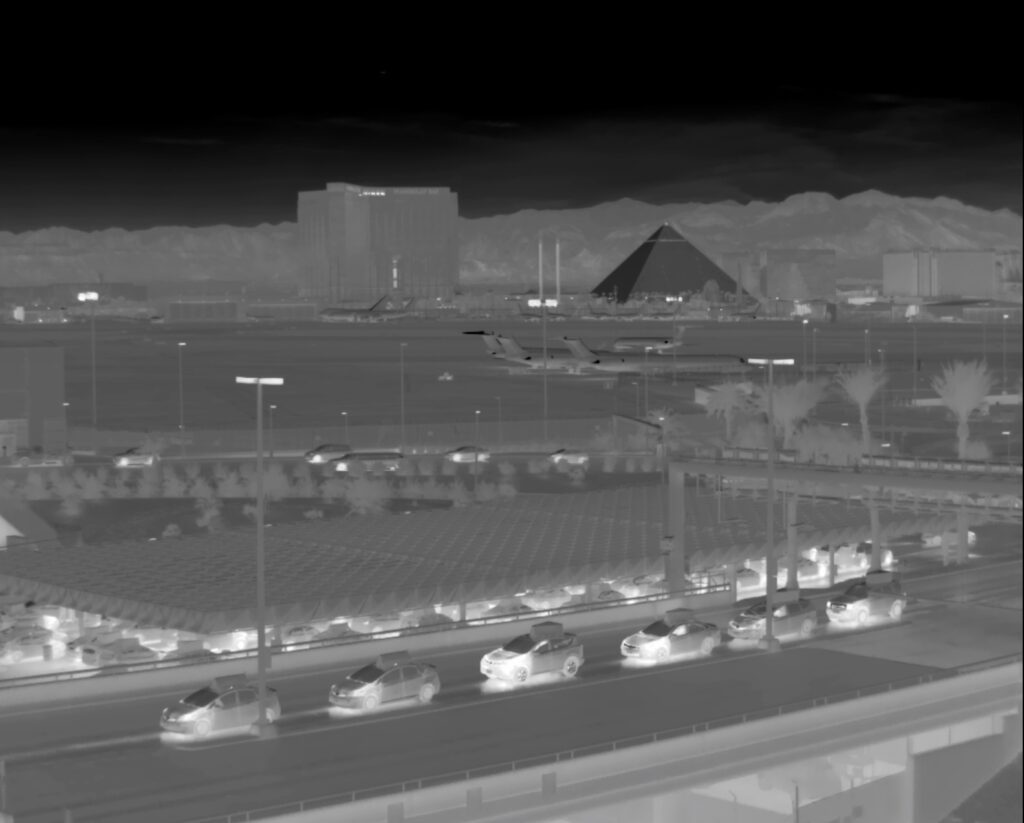 Email Mike or call 702-499-9551