Arrow 3 long range thermal binocular with laser rangefinder LRF, compass, gps, day zoom camera, image blending for multi sensor ISR LWIR uncooled military, border patrol, homeland security applications

---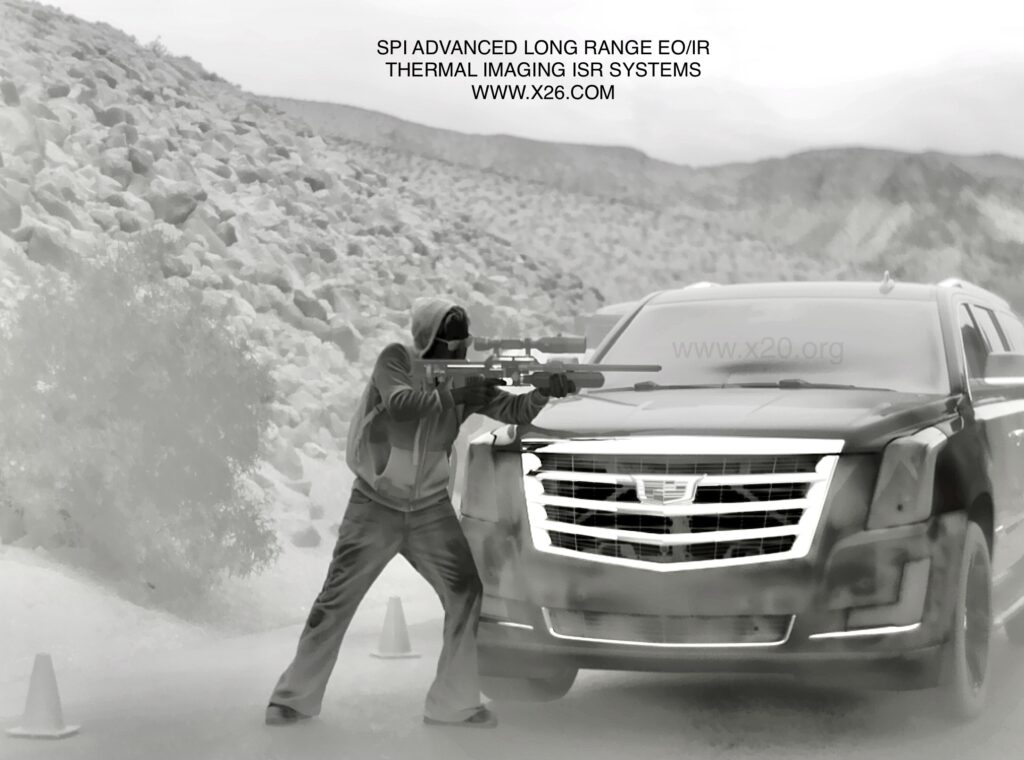 Multi-Sensor ISR ALL-IN-ONE long range Thermal Binoculars
From tactical superiority to the ultimate night vision experience, the Arrow III long range thermal binocular model packs an ultra sensitive flir imager, LLL digital night vision, laser range finder, GPS and many useful functions all in one ergonomic device which is ideal for military, law-enforcement and security applications.
Dual Vision, Dual Channel, Multi sensor
Switch between thermal mode and Low Light visible imging mode (digital night vision) to detect your target with great detail. The system is ideal for day, dusk or nighttime use.
HD Color CMOS Detector
1080P high resolution CMOS detector provides ultra-smooth vivid immersive night vision experience.
Built-in long range Laser Range Finder LRF
Precision laser range finder for measuring distances with a simple one-click operation.
SPI provides you custom laser range finder solutions from 1km to 10km to detect animals, man-size targets, vehicles and buildings in all weather conditions.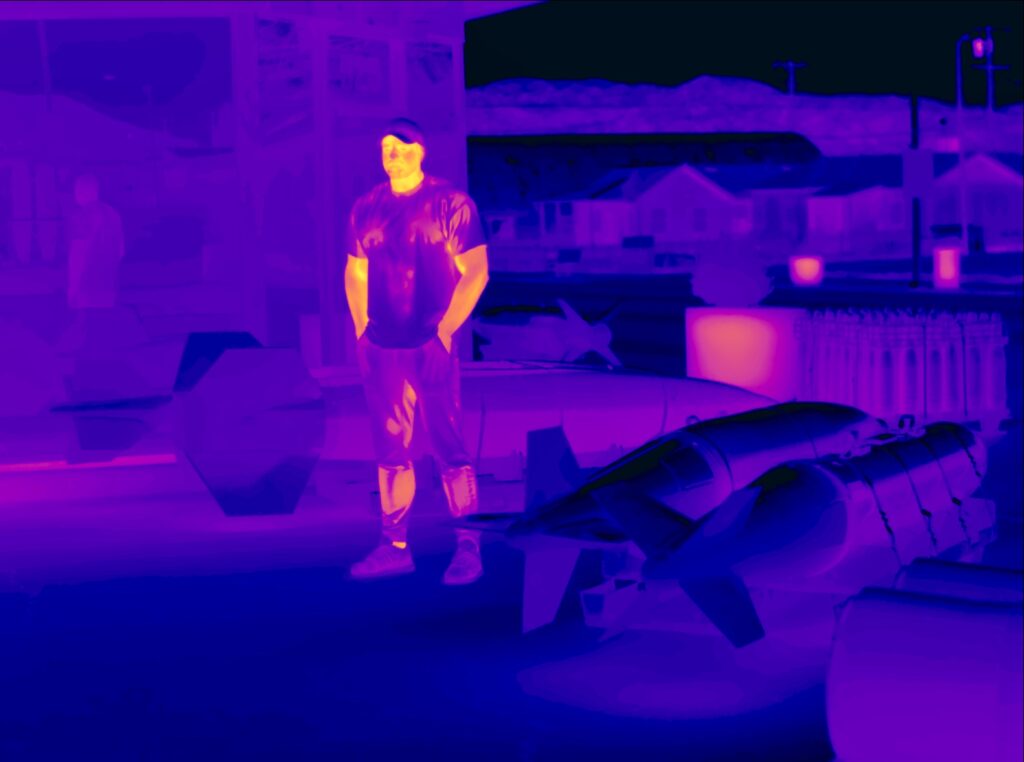 Built-in GPS Module
Highly accurate GPS enables the device to recognize your location anywhere and anytime.
Built-in Digital Magnetic Compass DMC
Dynamic digital compass function enables you to know the exact direction heading.

Aircraft-grade Aluminum Alloy Housing
Hard-anodized aluminum alloy housing without any plastic parts to ensure the best endurability.
Large Aperture long range F1.0 thermal imaging IR Germanium Lens
The Arrow III uncooled long range thermal IR binoculars are built with F1.0 aperture for the best result of transmissivity and overall optics system sensitivity. Our Optics are coated, hardened and sealed.


Military Standard 0.7 Inch immersive HD OLED
High resolution military standard OLED display with high optical magnification makes Identification and recognition easier. The Arrow 3 long range LWIR thermal binocular is designed for an extreme temperature range of -40°C + 60°C.
---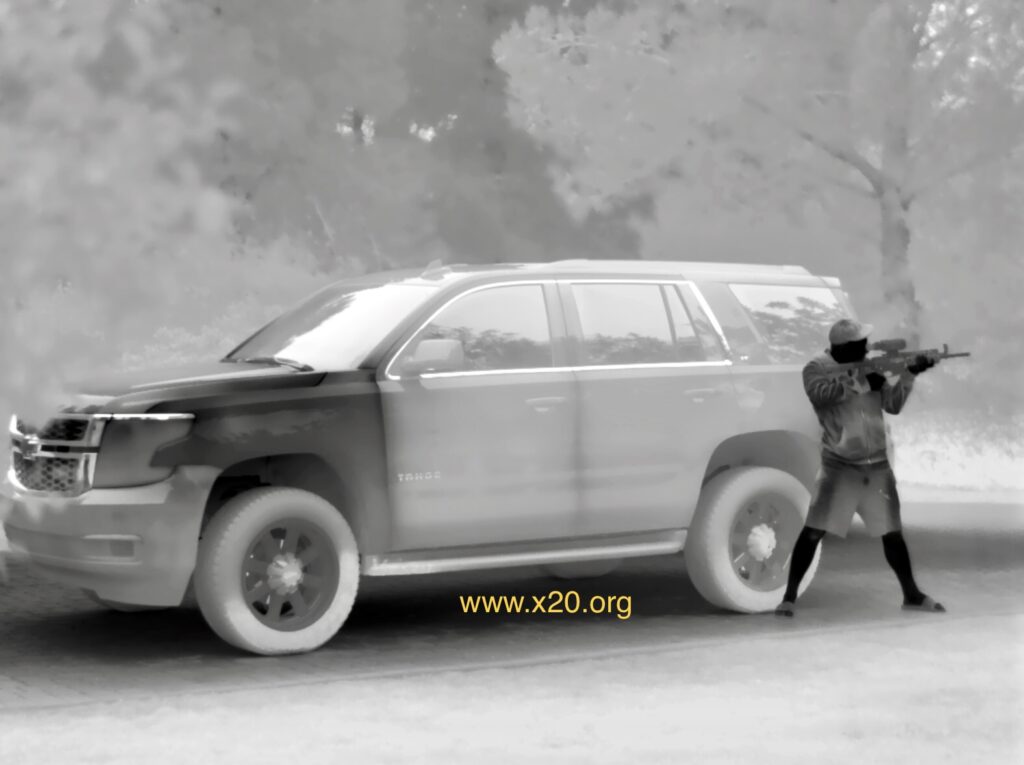 ADDITIONAL FEATURES
Picture in Picture
PIP allows you to see targets on top center of the screen, so you can keep an eye on what you're aiming with digital magnification.
IP67 Rated
Genuine IP67 protection level. The unit can be dropped into a body of water up to a meter deep for half an hour.
High Frame Rate
High frame rate ensures vivid, smooth and flawless thermal imaging.
Picture & Video Recorder
Built-in picture and video recorder with 32G memory.
Hot Spot Tracking
Detect and track the hottest spot within the field of view in real-time.
---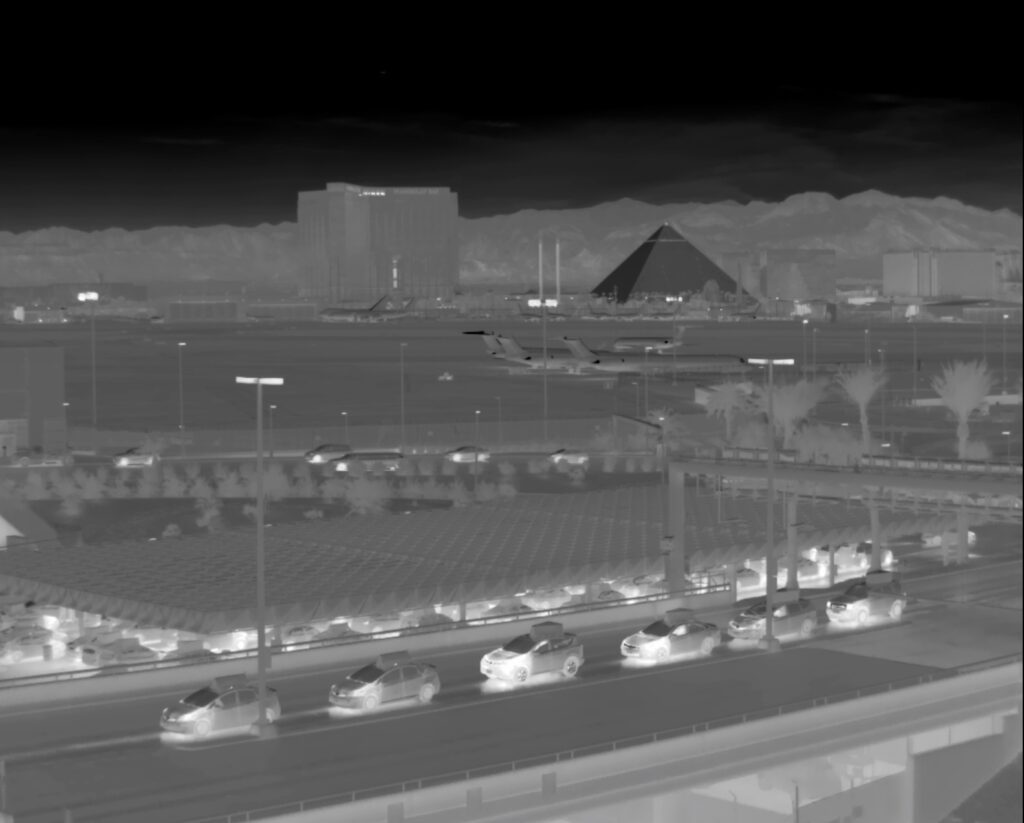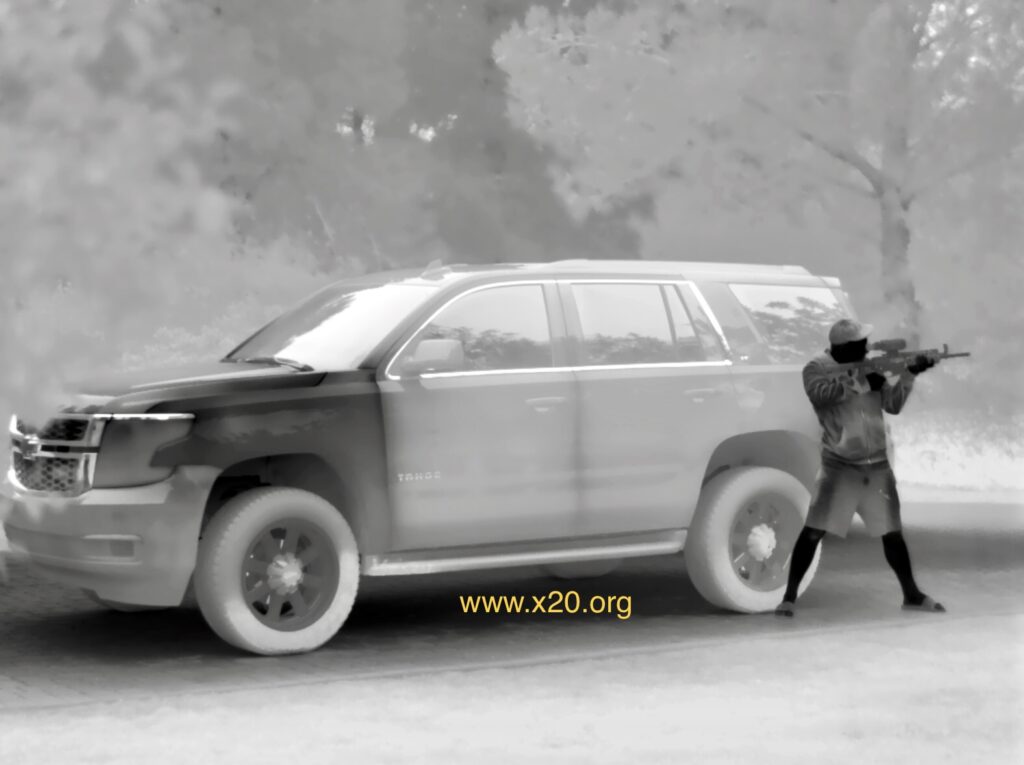 Email Mike or call 702-499-9551
SPI thermal binocular devices use the latest in cutting-edge technology and infrared imaging. This allows them to pick up temperature differences and changes that occur with both natural and man-made objects and use that data to generate an image. This enables visibility in near to total darkness, across rough terrain, and through challenging or changing weather conditions. Our thermal binoculars also offer:
Digital photography and video recording capabilities
Professional-grade lens materials and ergonomic design
Highest sensitivity image quality, highest accuracy laser range finding LRF,
Integration with iOS and Android smart devices
Our thermal binoculars utilize the scientific principles of black body radiation (any object with a temperature above absolute zero must emit infrared radiation). Thermal photography, or thermography, works by detecting the level of radiation that an object emits, which will change in response to any increases or drops in that object's temperature, even if those variations are very subtle.
SPI is dedicated to using the latest technologies available to develop elite thermal binoculars. These technologies allow you to customize your device dashboard, choose from several color pallets options, and either manually or automatically reduce pixelation. All of our binoculars are made of high-grade aircraft aluminum alloy, making the them both lightweight and highly durable.
Our Long Range Thermal Binocular Products
We offer a wide range of expert-tested, professional-grade thermal binoculars. They feature:
Lightweight, compact, durable construction
Best performing, highest sensitivity long range thermal binoculars
Long-range observation
Pixel by Pixel image sensor fusion
Tripod-mountability
Ergonomic, easy-to-operate controls
SPI military grade long range thermal binoculars are Rugged, all weather, state of the art dual eye thermal imaging flir systems. These devices come in uncooled LWIR And Cooled MWIR thermal imaging sensor Choices both in standard definition and in HD high definition. Utilizing small micro pitch detectors, our long range thermal binoculars pack optics that can reach out in excess of 10 kilometers for human and vehicle detection applications, this is considered very long range especially in total darkness for a handheld thermal imaging unit. Our handheld long range thermal imaging binoculars also come with a variety of complementary Sensors to add for mission readiness. Sensors like laser rangefinder's (LRF), infrared laser pointers, infrared laser illuminators complementary lowlight HD visual day cameras, our EO/IR long range thermal binoculars also have GPS and DMC (Digital Magnetic Compass) modules for geolocating capabilities. Our military grade long range thermal binoculars are a premier choice by military and border protection personnel, the advantage of using thermal binoculars is the ease of viewing especially for long durations while using both eyes. Our thermal cameras offer the user crisp, clear image quality with outstanding detail, clarity and fidelity. Long range thermal binoculars housing tend to be bigger in size compared to Long range thermal monoculars, this extra real estate in the housing allows for the incorporation of the additional optics, sensors, and modules making up a complete multiSensor thermal binoculars system.
Our thermal binoculars come with many built-in features and a robust selection of included and optional accessories, like IP 65-IP 68 protection, high-grade aluminum alloy housing, a variety of Germanium objective lenses, wireless remote control, digital zoom and menu navigation, and more.
Email Mike or call 702-499-9551