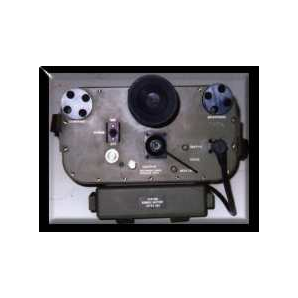 [intense_hr color="#ffffff" shadow="10″ accent_width="30″ accent_height="3″]
ANPAS-7 Thermal Imager
The AN/PAS-7 is a piece of military history. The original handheld thermal imager for military forces. Very rare but SPI does have them once in a while.
CALL TODAY for pricing! (702) 369-3966.
---
The AN/PAS-7 AGEMA 110 thermal imaging system is a very rare military thermal imaging system. SPI is the only one to still have these from time to time. Call us for details and availability of these rare items. The AN / PAS-7 Thermal IR imager was developed and produced for the US Military.
The PAS7 thermal imaging viewer has zoom, focus, brightness, and contrast controls. The image provided to you on the AN / PAS-7 is acceptable for a number of applications including; surveillance, narcotics grow facility detection, energy audit, preventative maintenance (were temperature measurement is not required), and fire safety work.
The AN/PAS-7 is a very rare unit. The system was built to the stringent military specifications for combat optics. It was designed to last. If you are new to thermal imaging, on a strict budget, or a collector of military, the AN / PAS-7 is a super affordable way to own a fully functioning thermal infrared imager.
ANPAS-7 Thermal Imager Specifications:
Detector
Detector Type/Format: Lead Selenide
Cooling: Uncooled
Wavelength; 3.2 – 5 Microns
Functions: Focus, brightness, contrast
Optics
Video Output
Video output: Built in CRT Display
Environmental
Standard Equipment
Thermal viewer
Security eye shutter
Long life battery
Intelligent charger
Hard shell case
Neck strap