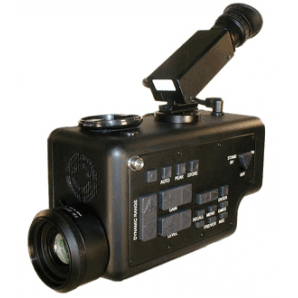 PD-300 MWIR Used Infrared Cameras – Refurbished
The PD-300 MWIR thermal infrared camera from is legendary for its high sensitivity and amazing image quality that rivals new cameras costing tens of thousands of dollars. SPI maintains a limited supply of used PD-300 MWIR cameras for sale.
CALL TODAY for pricing! (702) 369-3966.
---
PD-300 MWIR Used Infrared Cameras
The PD-300 MWIR is a high quality imager featuring an exotic PtSi (Platinum Scilicide Wikipedia)cooled ultra sensitive mwir infrared sensor operating in the 3.6-5 micron wavelength. This is truly the Ferrari of infrared cameras, capable of extreme imaging performance even though it is many years old. Many applications require mid wavelength thermal imaging performance and new cooled 3-5 micron cameras can cost $50,000 or more. The PD-300 MWIR represents a true value in low cost mid wavelength infrared imaging solution.
The PD-300 systems offer stunning cooled MWIR thermal imagery that even in todays high quality standards produces an amazingly sensitive and vivid thermal FLIR image.
The PD-300 MWIR is ideally suited to a wide range of thermal infrared imaging applications including
Circuit Board Analysis
3-5 micron mid wave analysis
Military product modeling
New product development
Glass manufacturing
Energy audit
Predictive Maintenance
Animal studies
Veterinary Analysis
Medical Thermography
Outstanding IR microscopy imagery
SPI stocks and maintains a limited supply of these potent imaging systems. Contact us today to discuss rental and purchase options.
PD-300 MWIR Infrared Camera Sample Thermal Images<
---
PD-300 MWIR Used Infrared Cameras Product Specifications
System Type
Focal plane array infrared camera
Spectral Range
3.6 to 5 microns
Detector
PtSi: Platinum Silicide hybrid silicon FPA (320 x 244 pixels)
Temperature Measurement Accuracy
+-2% or 2ºC
Temperature Measurement Range
-10º to 450ºC (std) – up to +1500c
(with filter) Up to 1,500ºC
Field of View
17º (H) x 13º (V) with 25mm lens / microscope germanium optics available
Cooling
Linear Stirling cooler
Spatial Resolution
1.0 mrad (IFOV)
Minimum Discernible Temperature
<0.1ºC @ 30ºC
Infrared Lines
244 without interlace
Elements per Line
320
Image Update Rate
60 Hz (50 Hz for Pal)
Infrared Dynamic Range
12 bits
Emissivity Setting
0.05 to 1.0 in 0.01 increments
Color/Gray Levels
256 or 16, user selectable
Color Palettes
Color or monochrome, user selectable
Display Type
Color LCD viewfinder -DS / B&W – SP
Image Storage Capacity
140+ images per std PC image card
Power
Battery, 6 hour run time / optional 110v AC power supply + control BO box
Operating Temperature
-10ºC to 45ºC
Camera Weight
(w/lens & viewfinder) 6.5 POUNDS (3 kg)
Camera Size
8.75 x 5.0 x 5.5 inches (222 x 127 x 140 mm)
---