Drone Gimbal configurations for lightweight Unmanned Aerial Vehicle Drones.
At 160 grams the M2 Drone Gimbal is the worlds smallest fully enclosed gyro-stabilized eo-ir platform. The system features an optical zoom visual camera, a high resolution thermal camera and a true mechanically stabilized platform that will fit on virtually any UAV on the market today. This is the drone gimbal you have been looking for.
M2 Drone Gimbal Visual Camera
The visual daytime imaging module in the M2 is compatible with virtually any wireless transmission or recording systems on the market today.  The ultra compact camera has real optical zoom to let you zero in on ground targets of interest while flying at a safe stand off distance. You cant do this with commercial GoPro style cameras that offer super wide angle lenses.  These wide FOV (field of view) optics are great for stable imaging of large areas or shooting very close to the subject because a wide FOV makes everything look very stable. But to see detail from high in the sky you need telephoto optics. Once you put telephoto optics on a flying platform the demand for stabilization increases exponentially. Commercial "toy" drones cannot handle true surveillance missions.  The M2 Drone Gimbal is a state of the art flying camera system. The optical zoom visual camera has an impressive 6.8x zoom lens and a 2x digital zoom kicker for a total of 13.6X continuous zoom.  Commercial drone gimbals typically have an FOV of around 110 degrees (you can stabilize that with your hand) while the M2 visual channel has an extreme telephoto FOV of 2.7 degrees (optical and digital combined). This level of performance is not found in toys under the Christmas tree.  This is a professional grade drone gimbal and holds rock steady in all conditions.
REALLY ITS TINY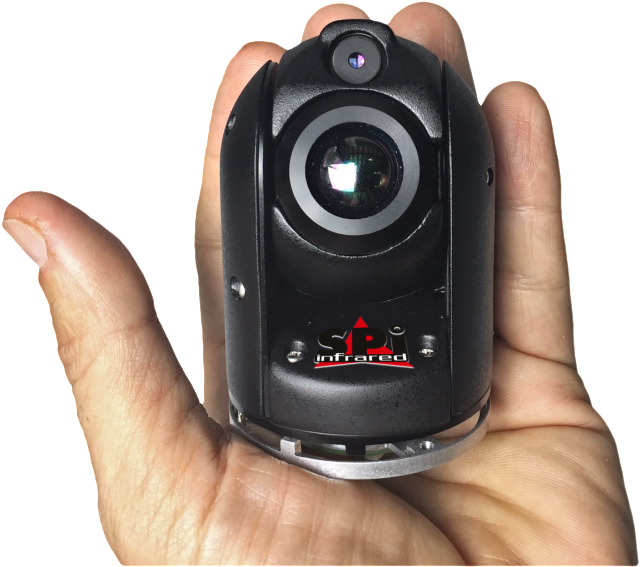 M2 Drone Gimbal Thermal Camera
The thermal imaging component of the M2 makes the system a true EO/IR payload suitable for the most demanding high level missions. Thermal imager modules have always been very large for flying applications. Even the latest commercial FLIR flying thermal modules are larger than the entire M2 drone gimbal package with all sensors and stabilization! This breakthrough in compact high resolution thermal camera systems is what made the M2 possible. Now we can offer not only stunning performance during daylight hours, but equally impressive zero light imaging by including the highest resolution stabilized thermal camera in our system. All the features of the big bloated thermal cores is still inside including polarity, gain/level, color, digital zoom, etc. but the size has been reduced to a mere fingernail.  A drone gimbal without a high resolution thermal cam is just another toy.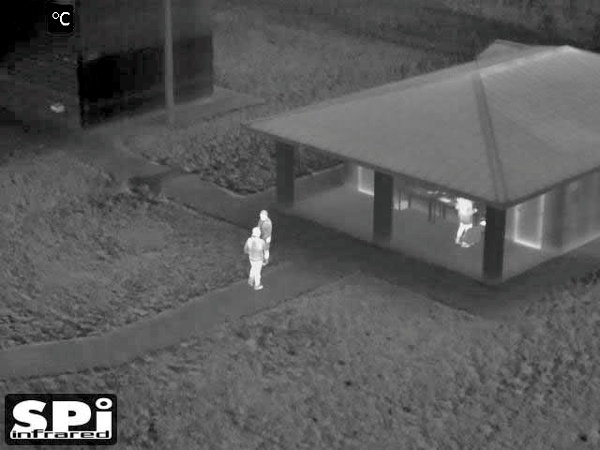 M2 Drone Gimbal Stabilization
The gyro stabilization of this drone gimbal is what truly separates it from any other option on the market. There are many DIY stabilized platforms that can be kludged together to stabilize a camera. These are good choices for film school production folks but woefully inadequate for surveillance professionals. A professional grade drone is a tool that must be used daily in all types of conditions by a wide range of users that depend on its rugged construction and reliable performance. The security professional does not have time to worry about kit parts and open source tuning/tweaking. The M2 is a fully enclosed drone gimbal that is suitable for use in virtually any conditions that your UAV will fly in. The compact system is factory balanced and gyro stabilized for the onboard sensors. This creates a plug and play drone gimbal camera system that can be integrated into almost any flying robot. We make it easy so you can concentrate on work.
M2 Accessories and Interfaces
The M2 is a complete drone gimbal product suite that includes mounts, tracking modules, IP compression, video recording and SBUS/PWM interface. Whatever you need we can assist in the smooth integration of this drone gimbal into your drone system.  Your UAV should make flying easy, we make seeing a breeze.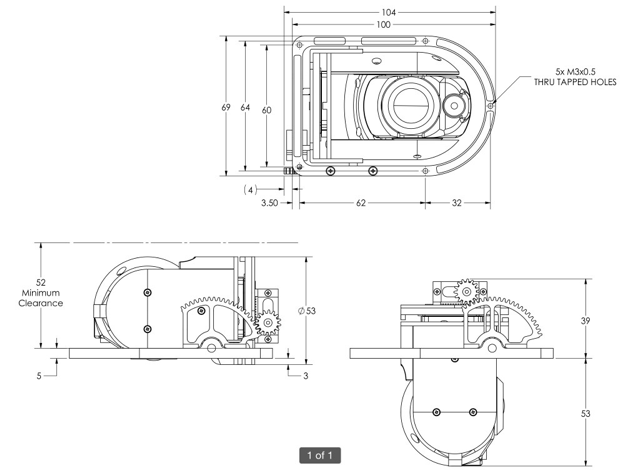 Contact SPI CORP for more information on our drone gimbal platforms and how we can assist you in your next project.